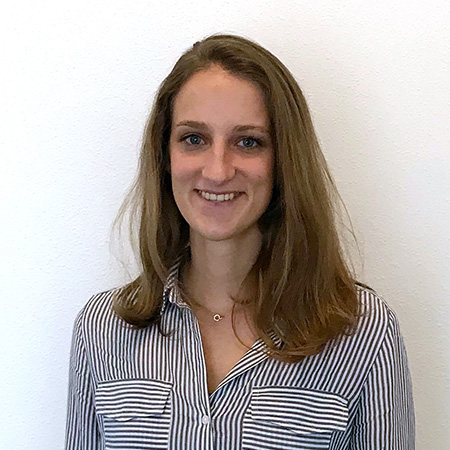 Anne Mathieu is currently an eBusiness Consultant at Semetis.
Thanks to a diversified client portfolio, Anne has strong experience of Digital Advertising and Digital Business Intelligence in industries such as retail, e-commerce, telco and fashion. She is responsible for international clients, running campaigns not only in Belgium and France, but also in many markets across Europe. She likes to remain on top of trends and offer clients the latest features that would best fit their business. She is constantly within digital platforms and loves to understand how mixing them can bring the extra added value. Her role also consists of coaching the eBusiness Analysts and make sure to advise clients in the best way to leverage their marketing data.
Before starting at Semetis as an eBusiness Analyst, she studied in several countries and found her passion of digital along the way. In 2014, she graduated from her Bachelor in Business Administration in Jönköping International Business School (Sweden). During that time, she went for an exchange semester at Yonsei University in Seoul (South Korea), where she got the opportunity to discover the north of Asia. Afterwards, she graduated from the Master in Management in Universidad Carlos III de Madrid (Spain). Finally, she graduated in 2017 from her Advanced Master in Creativity and Marketing at Solvay Brussels School (Belgium). During her studies she was involved in many volunteering associations to organize events such as career fairs, international days, language café events, etc. Her latest project was to organize the 2017 TEDxULB event with the theme « The Happy Generation ». On top, she had several working experiences in Sweden, Spain and Italy within marketing, finance and business development.
Having her family that lives around the world, Anne never stops to travel. She speaks English, French, Swedish and is currently improving her Dutch, Italian and Spanish. Learning languages is something she loves to do.
During her free time, she is always up to try new restaurants and food; she loves reading and drinking cappuccinos with her friends. She likes to play piano and listening to reggaeton.
| LinkedIn
This email address is being protected from spambots. You need JavaScript enabled to view it.