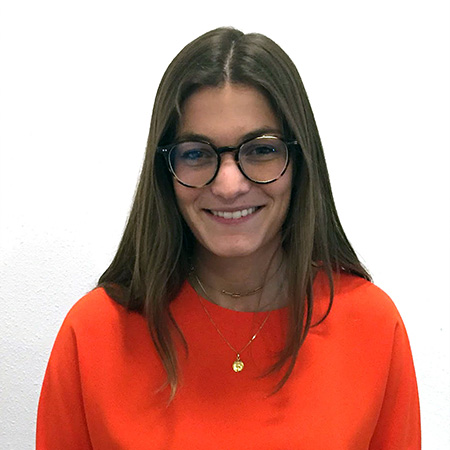 In the end of 2017, Charlotte Botermans joined the Semetis team as eBusiness Analyst. She graduated with honors from the Louvain School of Management in 2017, with a Master degree in Management, and a major in Strategic Marketing. Ever since she started studying for her Bachelor in Business Administration at ICHEC Brussels Management School in 2012, she developed a particular interest in digital marketing. She aspires to become an expert in that domain and is therefore confident that Semetis professional knowledge will help her in achieving her goal.
During her master program, Charlotte had the opportunity to do an internship in Paris at Devialet, where she joined the marketing department and more specifically, the e-commerce team. She was in charge of managing and optimizing digital marketing campaigns, along with reporting the key figures of the e-commerce activity. This professional experience really convinced her about digital marketing.
Throughout her studies, she used every opportunity to gain experiences internationally. Therefore, she followed two different Erasmus programs, in Denmark and in Argentina. These exchange programs allowed her to improve her language skills, as she is fluent in French, English, and Spanish, and she is working on improving her Dutch.
Charlotte loves sport; she plays field hockey and enjoys going to the gym. She also loves spending times with her family and friends, but she is also very adventurous and likes to travel in order to discover the world.
| LinkedIn
This email address is being protected from spambots. You need JavaScript enabled to view it.