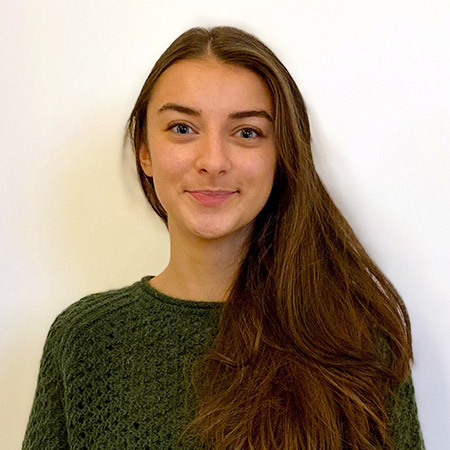 Claire joined Semetis as a Digital Business Analyst in January 2022, after graduating a bachelor's in Economics and Management at the Université Catholique de Louvain and completing a master's degree at the Louvain School of Management. She followed a major in marketing (Consumer Insights) and wrote a thesis addressing the delicate topic of communication about sustainable development from companies towards consumers.
The end of her academic path was marked by enriching experiences, travels and discoveries. Claire had the chance to complete an internship in a large company in the FMCG sector, where she developed her interest in marketing and the idea of generating value with strong brands. After that, as part of the Erasmus program, she studied for a semester in Hungary at the Corvinus University of Budapest, enabling her to discover new cultures and people.
The importance of using data to unveil crucial insights and Claire's interest in digital marketing led her to Semetis, where she is able to expand her knowledge in the field and develop her analytical skills.
Outside of work, Claire enjoys learning new ways to develop her creativity. She recently started sewing which has become a real passion of hers, as a way to bring ideas to life and to avoid over-consumption of clothes. This reflects her attention to sustainable development, a subject of great importance according to her.
| LinkedIn
This email address is being protected from spambots. You need JavaScript enabled to view it.