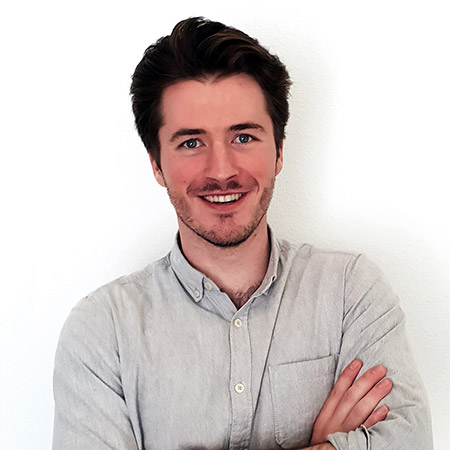 David Verbiest is currently eBusiness Analyst at Semetis. In 2016 David graduated cum laude from the University of Antwerp as a commercial engineer. After one year of internships in the marketing departments of LEGO Benelux and Atlas Copco, he discovered his passion for marketing and decided to pursue an additional master in marketing management at ESADE business school, Barcelona. During his internships and masters studies he cultivated an interest for digital marketing and business analytics. He decided to join Semetis as an eBusiness analyst because here he could further develop his knowledge about digital advertising and digital business intelligence.
He is passionate about meeting new people, learning new things, and discovering other countries. During his studies he seized every opportunity to do so. This led to many interesting exchanges at various foreign universities such as UC Berkeley, WU Vienna and Esade business school, Barcelona. In addition to visiting different countries to attend university courses, he likes to visit more remote regions where he can take his backpack and tent and go on hikes to discover new places.
Perhaps related to his passion for traveling, David likes to learn new languages. He speaks Dutch, French and English and he is currently trying to improve his Spanish and German. If he is not too busy, you can probably find him running in a parc or swinging a racket on a tennis court.
| LinkedIn
This email address is being protected from spambots. You need JavaScript enabled to view it.