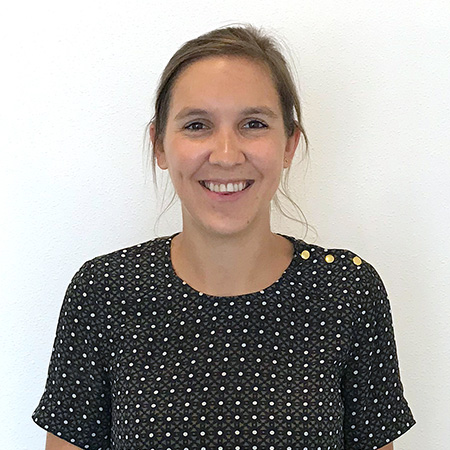 Edith Denys is currently eBusiness Consultant at Semetis. She graduated in 2012 with a Master's Degree in Business Economics (major marketing) from the Universiteit Gent with dinstinction. She also studied at the Universidad Autónoma de Madrid in the framework of the Erasmus student's exchange program.
She started her career in September 2012 as a product marketeer at Telenet. She contributed to various product launches such as the Yelo Play-app and other digital TV products. Additionally she participated in the Young Graduate program, a two-year program where she got the opportunity to follow a lot of of trainings such as project management, presentation skills and an innovation bootcamp. There she became fascinated by the digital world and discovered the growing importance of it. That's why she decided to lead her careerd in a new direction and started in August 2015 at Semetis as eBusiness Analyst. She manages large clients in the Telco and FMCG sector and acuired relevant knowledge in Digital Advertising & Digital Business Intelligence. That's how she learned to use Google Search, Facebook, Remarketing, Doubleclick, YouTube,… to create the clients digital strategy to achieve the best results.
Together with other colleagues, Edith lead the eBusiness Analyst Team. They mapped the required knowledge of an Analyst via the 'Analyst Lifetime' and improved the onboarding process for new Semetis employees.
She is fluent in Dutch, Enlish, French and Spanish.
In her spare time, she enjoys baking and cooking for her family and friends. Furthermore she has a passion for travelling and exploring new cultures. After a working day she loves to sport: running, swimming or fitness.
| LinkedIn
This email address is being protected from spambots. You need JavaScript enabled to view it.