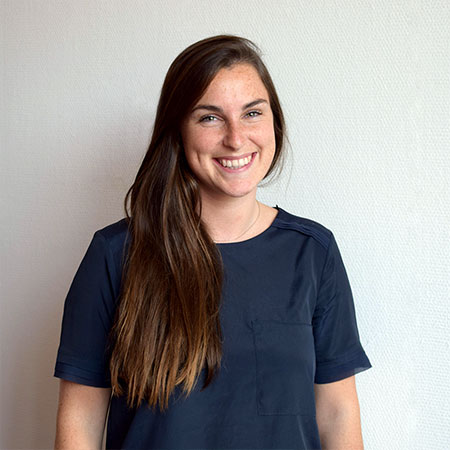 Eline Mallien is currently an eBusiness Analyst at Semetis. In 2014, she completed her Master's Degree in Business Economics (major marketing) at KU Leuven. During this time, she learned a great deal about offline marketing, however, online marketing also truly attracted her. This was the main driver for her to do a postgraduate in 'Digital Marketing and Communication' at EHSAL Management School in Brussels.
Convinced by the digital world, she started an internship at the advertising agency BBDO in the 'social' department. During her internship, social media was the focal point and she mainly worked on the strategy behind everything that happens online.
Eline found the perfect partner in Semetis to get more involved in the digital world and decided to start her career here in 2015.
She has a strong social mentality and is fluent in Dutch, English and French.
Besides her passion for digital, she has a big interest in the world we live in. Eline loves to travel and would love to discover all the different cultures, all types of food and all the things worth seeing in the world.
| LinkedIn
This email address is being protected from spambots. You need JavaScript enabled to view it.