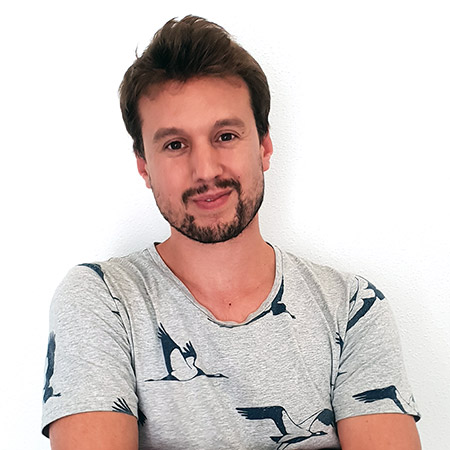 Frederic Palella is currently an eBusiness Consultant at Semetis.
Thanks to a broad client portfolio active in different industries such as retail, e-commerce, telco and fashion, Frédéric has acquired a good knowledge of Digital Advertising and Digital Business Intelligence. He always likes to present new features, insights, and technologies to his clients while maximising their performances and achieving outstanding results.
In his previous role of eBusiness Analyst, Frédéric was eager to focus his attention on all things around automation. It comes to no surprise that projects containing any form of dashboarding, scripting or query handling, are the ones that he likes to get his hands on. Out of this curiosity grew an internal Semetis tool that clients can use to get more information about their paid search competitors in a visual manner.
Before Semetis, Frédéric graduated in 2014 with a Master's degree in Industrial Engineering Electronics & IT at the KU Leuven. The closing piece of this study included the development of an Augmented Reality app for Android that facilitates the order picking process in warehouses. In 2016 he achieved a Master of Business Economics at Ghent University to obtain a vision that is broader than pure engineering. His thesis about Customer Engagement got him warm for market research and data. During this period he also studied at the Boğaziçi University in Istanbul for another six months, where he gained insight into other cultures and developed a real taste for the city. The combination of a technological - and an economic education created the perfect opportunity to get involved in the world of digital marketing.
Frédéric fluently speaks Dutch and English, and tries his best in French and Italian. He lives in the beautiful city center of Ghent and loves to go out with friends. During the weekend he likes to watch football and he is also happy to return to the scouts he was leading in for 4 years. In addition, he is passionate about travel and photography, with a strong preference for Africa.
| LinkedIn
This email address is being protected from spambots. You need JavaScript enabled to view it.