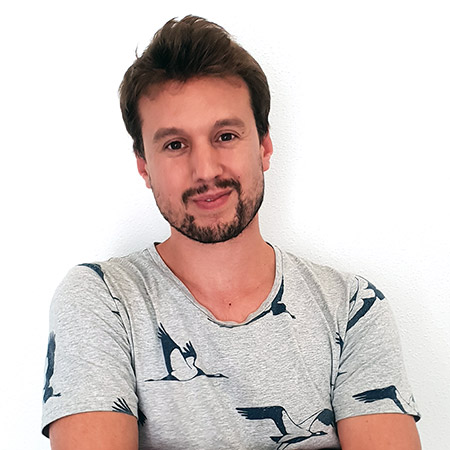 Is currently Business Manager at Semetis.
Today, he is overseeing one of the three teams at Semetis, helping them to fulfill their potential while meeting business needs. From a team point of view, this means team organization, people development, and critical thinking. From a business point of view, it is about leading the team's business and operations with a focus on business growth, acceleration, and activation of new services. Additionally, he acts as a bridge from senior management to translate higher-level strategies and goals into operational plans that drive the business.
Thanks to a broad client portfolio active in different industries such as retail, e-commerce, telco and fashion, Frédéric has acquired expertise in both Digital Advertising and Digital Business Intelligence. He always likes to present new features, ideas, and technologies to his clients while maximising their performances and achieving outstanding results. Being involved in the Business Intelligence team at Semetis, he aims to further improve the cross-team knowledge on automation, feed management and data infrastructures. Frédéric likes to work in close collaboration with his clients on a broad variety of projects. Out of his deep curiosity grew a passion to enhance the digital audio landscape with more personalized audio advertising, again challenging the current industry.
Frédéric fluently speaks Dutch and English, and tries his best in French and Italian. He lives in the beautiful city center of Ghent and loves to go out with friends. In addition, he started his own limoncello company in the spring of 2020.
| LinkedIn
This email address is being protected from spambots. You need JavaScript enabled to view it.