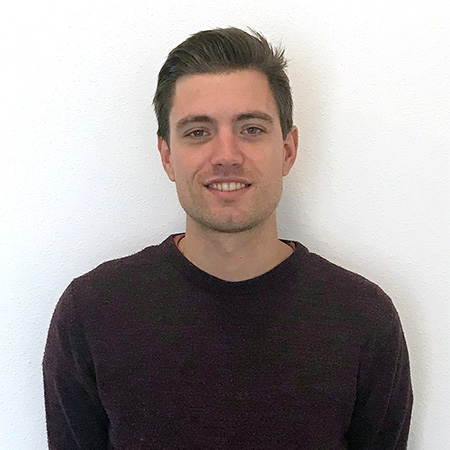 Glenn Vanderlinden is currently Senior eBusiness Consultant at Semetis. In 2012 he obtained a Master's Degree in Applied Economics at the Free University of Brussels (VUB).
Glenn then went to work as a Business Analyst at Deloitte Consulting where he was part of the service line "information management". His focus was primarily on Enterprise Content Management. At Deloitte, Glenn participated in various projects ranging from intranet migrations to projects using an agile/scrum methodology, both in the private and public sector, both in Belgium and abroad. He joined Semetis as an eBusiness analyst in 2014. A role he fulfilled during over one year and a half. During this time Glenn worked for clients in different industries such as travel, finance, telco and utilities. This experience made him understand that each client and sector needs a tailor made approach when it comes a digital advertising and measurement strategy. As of 2015 Glenn became eBusiness Consultant. During this period he took the lead on larger clients and projects. Glenn also joined the dedicated Digital Business Intelligence task force, which specializes in developing new data analysis methodologies and services.
Glenn is passionate and loves to interact with the client. He is fluent in Dutch, English and French.
Glenn is interested in everything that has to do with data, design and advertising. In his spare time he likes to surf the web in order to keep abreast of the latest technological developments and trends. He loves to follow MOOC's, is fond of history, music and loves to travel.
| LinkedIn
This email address is being protected from spambots. You need JavaScript enabled to view it.