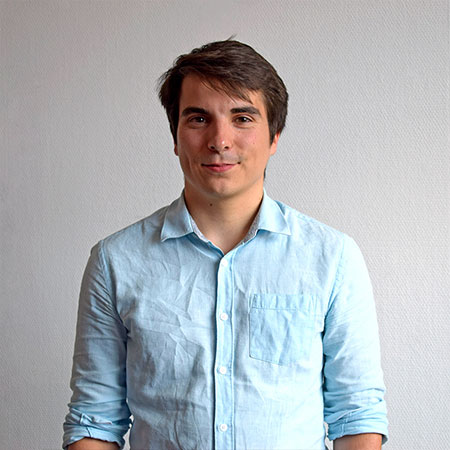 Hannes Cludts is currently eBusiness Consultant at Semetis. In 2014 he graduated magna cum laude in applied business economics at the KU Leuven. His critical mindset and passion for online brought him to writing his master's thesis on the authenticity of online interaction with customers. In his work, he developed a framework businesses can use for their daily CRM operations.
After graduating he got the opportunity to take on a new adventure in the high north to study marketing management at the Umeä School of Business & Economics for half a year. During this period he fell in love with Scandinavia and the Swedish hands-on mentality at the university solidified his interests in marketing and economic policymaking.
Once returned from the snow he looked for a job that struck the perfect balance between data, digital and marketing and found his professional haven at Semetis as eBusiness Analyst. During his period as an analyst he learned the ins-and-outs of Digital Advertising & Digital Business Intelligence. This experience gave him insights on how to use these channels to create business value for his clients.
In 2017 Hannes became eBusiness Consultant where he currently leads teams within the retail, automotive, fashion and pharmaceutical industry.
His biggest passion is music. He can be found both deeply hidden in music stores flipping through records and on stage playing the drums. On Sundays he spends his time, as it is Flemish tradition, on his mountain bike.
| LinkedIn
This email address is being protected from spambots. You need JavaScript enabled to view it.