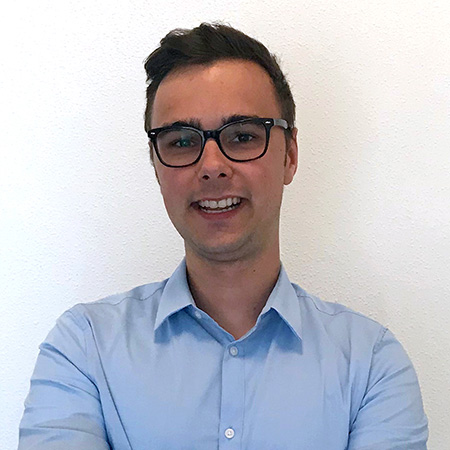 Hendrik Van Brantegem is currently eBusiness Analyst at Semetis.
In 2017 he obtained his Master's Degree in Commercial Engineering at the Solvay Business School (VUB). He chose "Strategy and Entrepreneurship" as specialization, which awoke his interests to gain a deeper understanding of the new digital economy. That is why he wrote his thesis about Microsoft and her penetration into the global markets, especially with a focus on the Bottom Of The Pyramid markets, which only is made possible thanks to the new digital technologies.
He did his internship at "TripleYouJobs", a startup in Human Resources, where he realized the importance of digital marketing for the HR sector and in a broader way, for the whole economy. For him, this was the trigger to join the Semetis team and become an eBusiness Analyst.
Hendrik is fluent in Dutch and English and has professional working proficiency in French.
In his spare time, Hendrik likes to play guitar, read books and travel to interesting cities to learn more about the local culture, food and its evolution throughout history. For example , Berlin and its tumultuous history that shaped the capital of Germany, we know nowadays.
| LinkedIn
This email address is being protected from spambots. You need JavaScript enabled to view it.