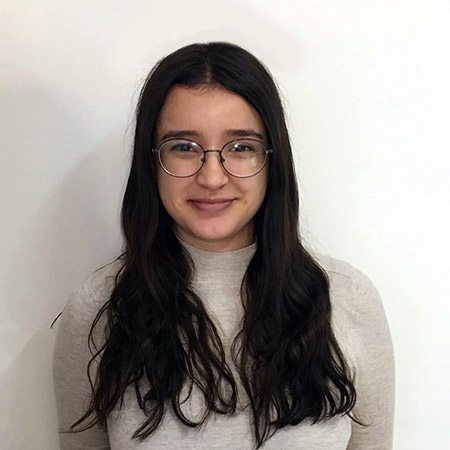 Imane is currently an eBusiness Analyst at Semetis. She joined Semetis in January 2021. Her student years allowed her to get familiar with marketing, thanks to various classes and projects. Later, her work experiences in content creation awakened her interest in Digital Marketing and pushed her to put her analytical skills to use in order to get the best results for campaigns.
During her bachelor in Business management and a master in Management sciences, Imane had the opportunity to work on a humanitarian project in India as well as study six months in Beijing, China, at the Beijing Jiaotong University. Throughout her studies, she improved her competences in foreign languages, since she followed classes in French, English, Dutch and Spanish. After her studies, Imane worked for two years in communication, management and production in the event, film and advertising sector, both in Brussels and Amsterdam.
Next to her professional projects, Imane has always been involved in volunteering: she was a contact person for international students in her university and is engaged in poverty alleviation projects in the south of India. Furthermore, she has interest in environmental issues and raised awareness about the different sustainable opportunities in the interior design sector through her thesis.
In her free time, Imane loves to discover new parts of the world as well as meet up with her international friends in their home city. Besides traveling, she enjoys spending time with her close ones locally and defines herself as a real foodie. She's also very much in touch with the cultural, photography and film fields.
| LinkedIn
This email address is being protected from spambots. You need JavaScript enabled to view it.