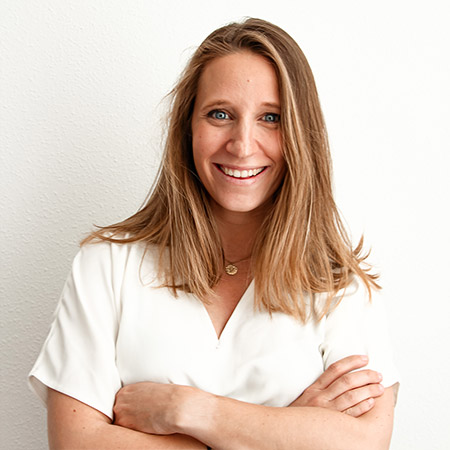 Jennifer Hubert is currently eBusiness Consultant at Semetis.
Thanks to a broad client portfolio active in different industries such as retail, ecommerce, telco and pharma present in different markets, Jennifer has acquired a deep knowledge in Digital Advertising and Digital Business Intelligence. She is currently leading large Telco and Pharma clients and likes to always present new features, betas, formats and technologies to them while maximising their performances and achieving outstanding results.
In her previous role of eBusiness Analyst, Jennifer lead the eBusiness Analyst Team and contributed to the improvement of onboarding process for new Semetis employees. She is currently involved in Semetis Digital Advertising services development project in which she ensures Semetis Teams offer the best in class Digital Advertising products, strategies and services to their clients (whether on search, mobile, video, display, remarketing, ...).
Jennifer graduated with a bachelor degree in Business Administration from ICHEC. She obtained in 2013, a master in Management Sciences with cum laude from the Louvain School of Management (Université Catholique de Louvain). She also studied in the Netherlands at the Christelijke Hogeschool Windescheim (Zwolle) and in Chile at the Adolfo Ibáñez University (Vina del Mar). Her interest for marketing and innovation brought her to start her career at Semetis. Jennifer is fluent in French, English, Spanish and Dutch.
With a family living all around the world, Jennifer is a great traveler. She already had the opportunity to visit many countries and dreams about discovering other ones with her backpack. Jennifer also loves photography, cooking, enjoying good food and spending time with her friends.
| LinkedIn
This email address is being protected from spambots. You need JavaScript enabled to view it.