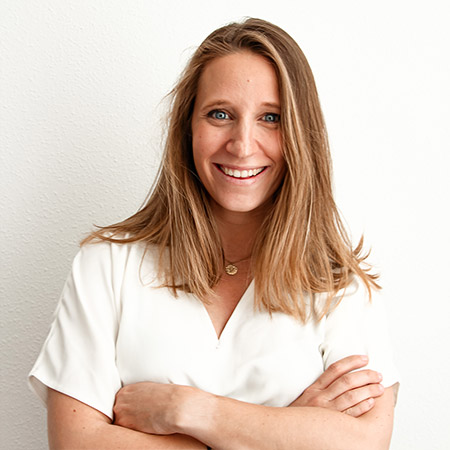 Jennifer Hubert is Operations Director at Semetis. Jennifer focuses on the beating heart of Semetis: people's growth, operational excellence and service quality. Together with Dhan, she is shaping the digital marketing agency to accelerate further.
While many millennials are known as job-hoppers, Jen started in entry-level positions at Semetis as eBusiness Analyst in 2014. Over the course of the last few years, she became a pivotal part in the growth of Semetis by carrying out the organizational changes.
Today, as Operations Director, Jen is responsible for ensuring that Semetis and it's people have the best working environment and processes. On the one hand, she is responsible for attracting and retaining Semetissians at the company, while making sure that the right resources are put in place to build and grow the people's knowledge and expertise. On the other hand, she is responsible for streamlining and aligning the ways of working on client projects across the company while maximizing client satisfaction.
In her spare time she likes to discover new and varied activities: traveling around the world, wood cutting, start-up weekends, sewing, DIY & renovation and many more. Jen loves to keep on experimenting new things and learning from them while having fun. Aside from that, Jen is also the proud mom of 2 little girls, another type of challenge but definitely one of the most exciting.
| LinkedIn
This email address is being protected from spambots. You need JavaScript enabled to view it.