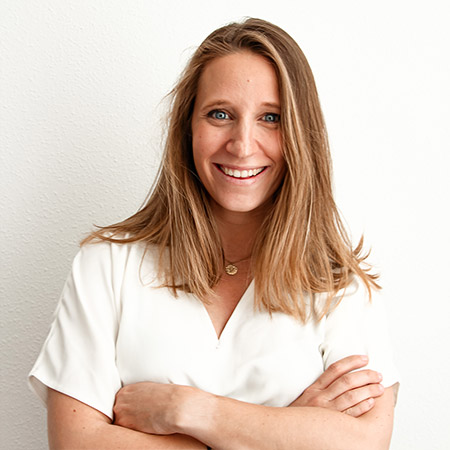 Jennifer Hubert is currently Senior eBusiness Consultant at Semetis.
Jennifer graduated with a bachelor degree in Business Administration from ICHEC. She obtained in 2013, a master in Management Sciences with cum laude from the Louvain School of Management (Université Catholique de Louvain). She also studied in the Netherlands at the Christelijke Hogeschool Windescheim (Zwolle) and in Chile at the Adolfo Ibáñez University (Vina del Mar). Her interest for marketing and innovation brought her to start her carrer at Semetis.
Thanks to a broad client portfolio active in different industries such as retail, ecommerce, telco, B2B and international clients present in different markets, Jennifer has acquired a good knowledge in Digital Advertising and Digital Business Intelligence. She likes to always present new features, betas, formats and technologies to them while maximising performances and achieving outstanding results.
In the summer of 2017 she evolved to the position of Senior eBusiness Consultant allowing her to be involved – among others – in the onboarding of new eBusiness Consultants while still being in charge of the recruitment of new eBusiness Analysts.
Jennifer is also a member of the Digital Advertising team within Semetis. This DA team is helping the agency to develop skills and especially spread knowledge in that area among teams. Within DA team, Jennifer is responsible for everything that is related to mobile (enhancing mobile strategy, investigating on voice search & assistants, etc.).
Jennifer is fluent in French, English, Dutch and Spanish.
With a family living all around the world, Jennifer loves to travel. She already had the opportunity to visit many countries and dreams about discovering other ones with her backpack. Jen is also a big fan of start-up projects and healthy food.
| LinkedIn
This email address is being protected from spambots. You need JavaScript enabled to view it.