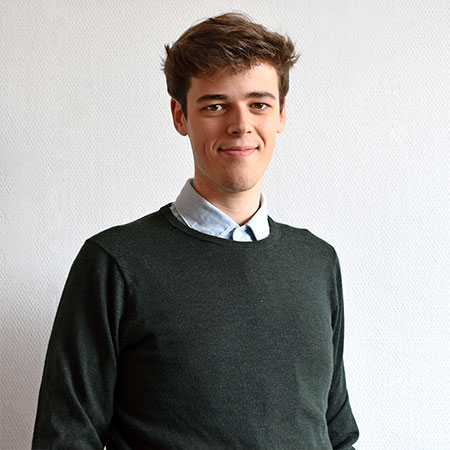 Jeroen Cools is currently Senior eBusiness Project Specialist at Semetis. In 2016, he obtained with distinction his master's degree in Applied Economics at the University of Antwerp with a major in Marketing and minor in Corporate Finance. On top of that, Jeroen was also active in the youth organization AIESEC during his master's year.
Jeroen joined Semetis as a eBusiness Analyst where he could further nourish his affinity for Marketing with a data-driven mindset. During this period, Jeroen developed a strong expertise in the fields of Digital Business Intelligence (DBI), Digital Advertising (DA) & online media buying. This for clients in a wide array of industries including FMCG, recruitment, ecommerce, B2B and real estate.
In his role as eBusiness Consultant and Senior eBusiness Consultant, Jeroen took the lead on his client projects & strategy and took part in the onboarding of new consultants. Here, Jeroen lays the focal point on guiding clients in both advertising and business intelligence projects & strategy with his mission to make clients understand and leverage their marketing data.
Today in Jeroen's role as Senior eBusiness Project Specialist, Jeroen plays a cross-team role with a particular focus on initiating and moving forward advanced DA & DBI projects across the company's portfolio. Here, he lays emphasis on guiding the client teams in successfully delivering the projects and sharing learnings within the overall team.
With a continued interest in Business Intelligence and data analysis, Jeroen is currently learning programming in his spare time (Python). Next to that, he likes an occasional trip to the museum, a good cup of coffee and a healthy dose of fun facts.
| LinkedIn
This email address is being protected from spambots. You need JavaScript enabled to view it.