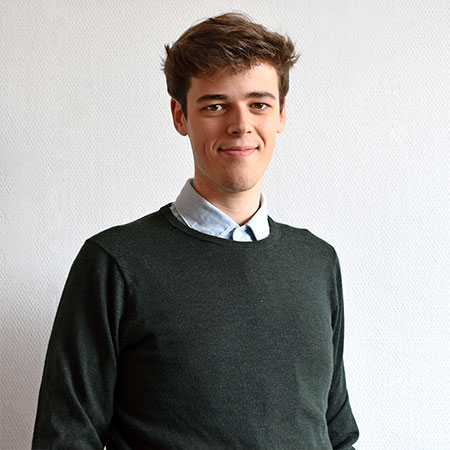 In 2016 I graduated cum laude in the master of Applied Economics at the University of Antwerp. During my time at university my passion for marketing and especially digital marketing grew extensively. What started by taking a couple of marketing classes resulted in a real new interest. In my bachelor track as well as in my master year I chose to specialize (major) in Marketing. This further resulted in me writing my master thesis on the topic of corporate complaint handling on Facebook.
Next to my studies I was active in a student organization called AIESEC. Within AIESEC I worked in the marketing & communication team and was able to dive deeper into the social media marketing world. I felt that digital marketing was the direction I wanted to go in and develop myself professionally. Additionally, I found great interest in the world of business intelligence and Internet of Things.
I decided to join Semetis as I found they could provide the perfect balance between my interest in digital marketing and business intelligence.
In my spare time I enjoy running as well as different other activities ranging from an occasional museum visit to being around friends, reading a good book or following up on the latest (tech) news.
| LinkedIn
This email address is being protected from spambots. You need JavaScript enabled to view it.