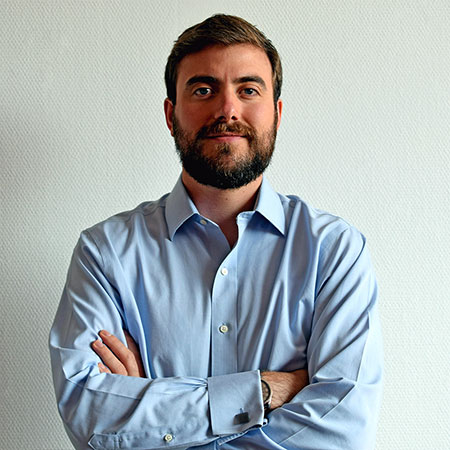 Julien Cornet is currently eBusiness Consulting Manager at Semetis. He is one of the company's first employees and has actively managed large digital projects in the travel and insurance industries amongst others.
Julien began his career in the political unit of the British Embassy in Brussels. He was responsible for coordinating visits and departmental heads of states during the Belgian Presidency of the European Union. This experience allowed him to contribute to the preparation and reporting of the Councils of Ministers and European summits. He also decided with some friends to co-found the Goto Togo society, an association involved in a social project of development and intercultural communication in Togo.
In parallel to his interest in international politics, Julien has a strong affinity with new technologies and the world of web surfing which extensively developed since his first 56k. He also closely followed the Obama campaign which has been praised for its intelligent use of the Internet. That's partly why he decided to direct his career towards web marketing.
Admirer of the history, grandeur and American culture, he decided to spend a year in the United States to explore the culture of efficiency and technology. His meetings there allows him today to return regularly.
Julien speaks fluently English, French and Dutch. He is passionate about food, good beer and travel destinations particularly suitable for scuba diving.
| LinkedIn
This email address is being protected from spambots. You need JavaScript enabled to view it.