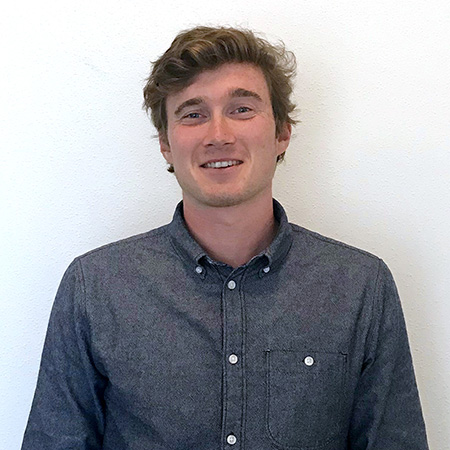 Julien De Visscher is currently Senior eBusiness Consultant at Semetis. In 2014, he graduated with a master's degree in Management Engineering with distinction from the Solvay Brussels School of Economics and Management (ULB). He also studied for 6 months at the BI Norwegian Business School in Oslo, Norway, as part of an Erasmus program.
His passion for innovation, technology, marketing and entrepreneurship led him to join Semetis as an eBusiness Analyst. During his years as analyst he acquired advanced knowledge and know­how in Digital Advertising and Digital Business Intelligence and learned that each client requires a tailor made approach when it comes to Digital.
Julien has the full lead on larger clients and projects in several industries at national & international level.: retail, insurance and entertainment as examples. As Senior eBusiness consultant he hones his knowledge and helps guiding his clients from a digital strategic point of view. He is also part of an internal team that aims at developing Digital Business Intelligence services at Semetis. Finally, he co-­created the Semetis technology team that aims at seeding, creating and sharing tools and technologies that bring value for Semetis' clients.
Julien is fluent in French, English and Dutch.
Apart from his professional activities, Julien spends a lot of time practicing many sports such as football, badminton, tennis, running, etc. Moreover, Julien is also fond of extreme sports such as skiing, snowboarding, surfing, wakeboarding. He has been a ski instructor for several years.
| LinkedIn
This email address is being protected from spambots. You need JavaScript enabled to view it.