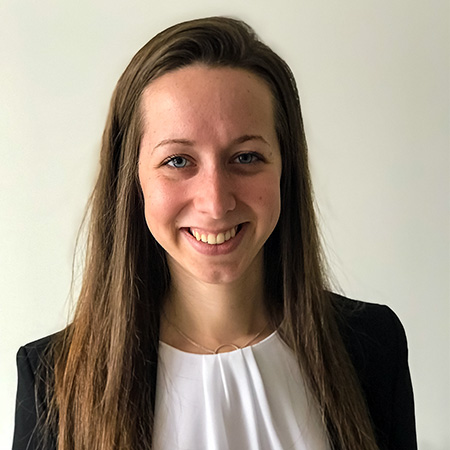 Justine Heeren is currently a Senior Project Specialist at Semetis. She graduated in Business Engineering with great distinction at the Louvain School of Management in 2016. During her master's degree she got the opportunity to go for five months on exchange at Yonsei University, in Seoul in South Korea. She discovered Asia for the first time and she loved that country: she was passionate about their culture, their traditions and their food.
She started her professional career at L'Oréal as a Business Analyst in the Consumer Products Division. After one year in this cosmetics company, she decided to embark on a new challenge and to discover the fast growing digital world. Semetis represented for her the perfect balance between digital marketing and data analysis.
Starting as an Analyst, she evolved to Consultant then Senior Consultant, with an increasingly important role in guiding her clients from a digital strategic point of view. Thanks to a diversified client portfolio, from start-ups to international clients, she acquired a strong expertise in both Digital Advertising and Digital Business Intelligence in various industries. Her current role of Senior Project Specialist allows her to make Semetis services grow, to drive team knowledge across the company and to support the team to work even more efficiently.
Beyond business and data, she is a real foodie and loves to discover new restaurants and brunch addresses in Brussels, but also abroad when going on holiday or on a city-trip.
| LinkedIn
This email address is being protected from spambots. You need JavaScript enabled to view it.