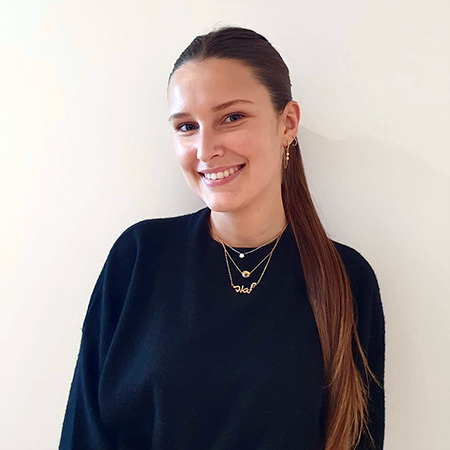 Léa joined Semetis in February 2023 as a Digital Business Analyst. She obtained a Bachelor's degree in Economics and a Master's degree in Management Science at Solvay Brussels School of Management.
Léa has always had a special interest in marketing but it was during her Erasmus exchange in Israel at Tel Aviv University, that she was able to deepen her knowledge of the field of technology, this city being one of the largest technology centers in the world. Furthermore, she also had the opportunity to work with digital marketing consultants during her internship for a cosmetics brand. By being on the side of the client of the digital consultancy, her curiosity for this field grew and she realized the impact that digital marketing could have on companies' growth. This leads her to apply for a digital marketing consultancy agency. Having a deep desire to learn surrounded by experts and passionate people, Semetis was an obvious choice.
Besides that, Lea is curious and creative, she loves to travel and discover new cultures and she is an art lover! Fashion, visual art, music, design,... She enjoys visiting exhibitions on weekends with family and friends.
| LinkedIn
This email address is being protected from spambots. You need JavaScript enabled to view it.