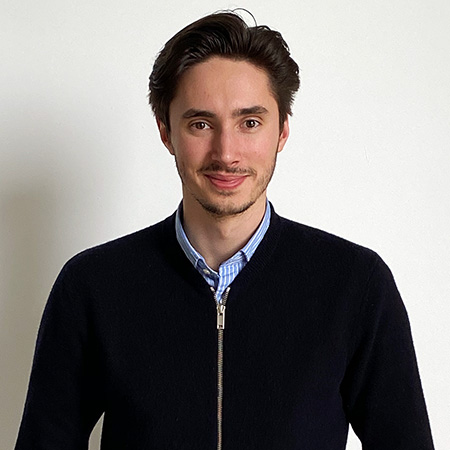 Loïck is an eBusiness Analyst at Semetis since February 2020. Loïck has a rather singular background. During his studies he created his textile start-up, the project consisted in collaborating with young Belgian artists in order to promote their work printed on ecological clothing. It's while creating his e-business that he realized the importance of having a good digital strategy.
After finishing his Tri-Master at ICHEC Brussels Management School in collaboration with Solvay & LSM (in entrepreneurship and sustainable development), he decided to follow a full training in Data-driven Digital Marketing at SkillsFactory. During this training he was able to deepen his skills in the different areas of Digital Marketing.
After his training Loïck then did an internship at Spentys, a Brussels start-up that aims to create customised splints printed in 3D. On this occasion he was able to put his knowledge into practice and following this experience, he decided to start his career in Digital Marketing.
Thanks to his experience in big companies, Loïck has acquired soft skills that allow him to quickly understand what the customer is asking for. Sociable, he also contributes to cohesion and group dynamics.
Loïck is fluent in English, Dutch and French. He likes to go running and let off steam at the gym. His Erasmus in Barcelona and his numerous trips to the United States have nurtured a constant desire to discover new destinations and cultures.
| LinkedIn
This email address is being protected from spambots. You need JavaScript enabled to view it.