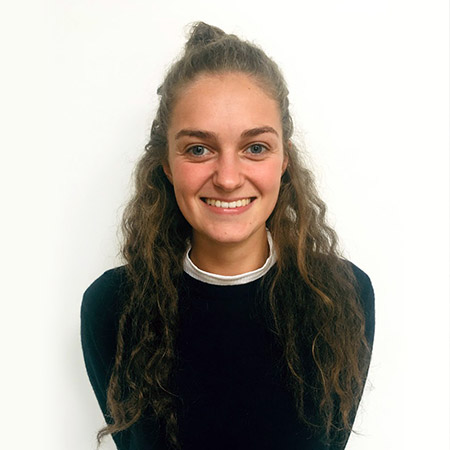 Louise is an eBusiness Analyst at Semetis since October 2020. During her Master degree in International Business at the Louvain School of Management, she attended a Digital Marketing course and obtained the Google Atelier Certificate which developed her curiosity for this domain. She now wants to reinforce her knowledge and expertise at Semetis.
In addition to her great interest in Digital Marketing, Louise lived a variety of cross-cultural experiences. Her desire to explore the world started during her studies at ICHEC Brussels Management where she participated in a volunteering experience in India and studied five months in Madrid. Her cultural curiosity grew since then and was fortified during her Master at LSM with an exchange program in Toronto and an internship in Buenos Aires. These international experiences strengthened her language skills in English and Spanish, and broadened her open mind.
Next to her academic and international background, she also contributes to social projects. She was an active member of the Scouts for 15 years during which she was leader then headleader of 45 young people. She is currently part of the Fonds Ngangi where she manages together with 7 other people the Ngangi Summer School in Congo, a three-weeks training given to future students.
Finally, she spends most of her free time with her friends and family. Together, they discover new activities to do in Brussels and surroundings, or leave to another place for the weekend. As a member of the BBFL (Belgian Bright Football League) Louise likes teamsports, but she also loves dancing. Sports and quality time are indeed elements she highly cherishes.
| LinkedIn
This email address is being protected from spambots. You need JavaScript enabled to view it.