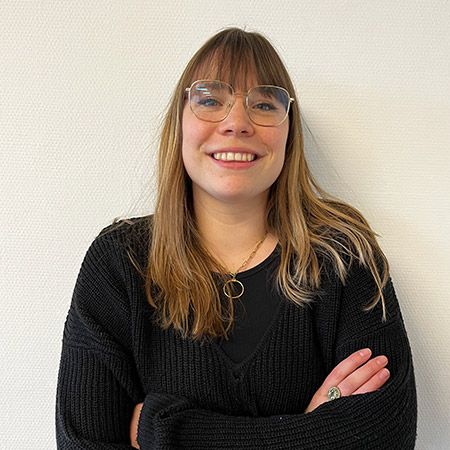 Louise joined Semetis in 2022 as Office Manager. She works hand in hand with the Happiness Manager in her Event and Office related tasks, keeps the office running smoothly and oversees administrative support for colleagues.
Graduated in French language and literature, she discovered during her internship at the Brussels Book Fair that she was more interested in the world of events and organization than in the world of publishing itself. Louise then went on to complete a one-year master's degree in event management and communication at IHECS. This specialization enabled her to better approach the world of work thanks to an internship with exhibition organizers but also to link her literary studies to those of the event. She participates in Semetis' internal and external events and contributes to the company's organization and joint projects. She speaks French, English and Italian.
Besides work, she enjoys embroidering and sewing clothes and she's passionate about decoration and plants. She particularly enjoys spending time with family and friends, at home or on trips.
| LinkedIn
This email address is being protected from spambots. You need JavaScript enabled to view it.