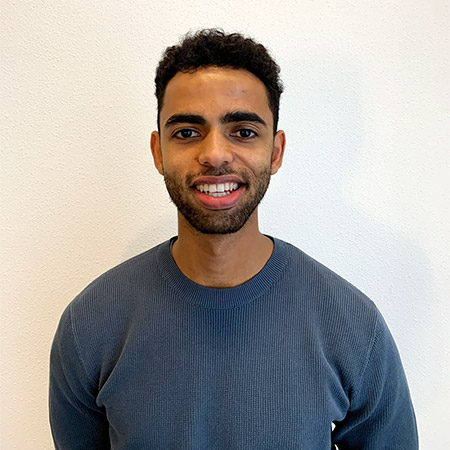 Malik Gueye is currently eBusiness Analyst at Semetis.
In 2019, he graduated cum laude from the University of Ghent with a master's degree in Commercial Policy. Together with the multiple guest lectures he received during his studies, his interest in the digital world was sparked during his internship at the tech startup AreTheyHappy. There he had his first experience working on multiple strategic projects while developing his analytical skill set. This challenging experience pushed him to pursue a career at Semetis in digital business.
While pursuing his Bachelor's degree, he seized the opportunity to study at the Institut supérieur du Commerce de Paris, where he got in touch with various cultures. This experience helped him to value and appreciate working together with people from different backgrounds while extending his network.
Malik speaks Dutch, English and French. During his spare time he enjoys practicing many sports such as soccer, fitness and running. Having a large Senegalese family, he tries to visit them as much as possible. Besides that he also likes to go to concerts and travel to new exciting destinations with his friends.
| LinkedIn
This email address is being protected from spambots. You need JavaScript enabled to view it.