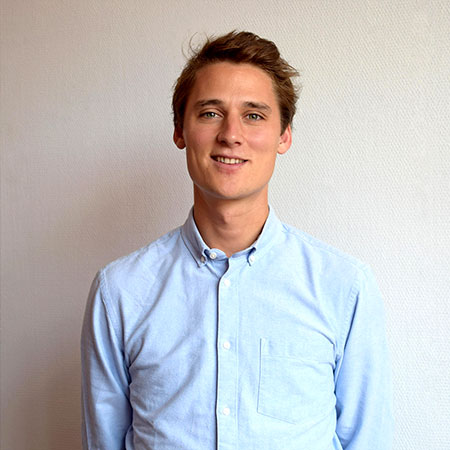 Mathieu Van Wylick is currently eBusiness Consultant at Semetis. He obtained with distinction in 2013 his master's degree in Business Management, marketing orientation at ICHEC Brussels Management School. He also studied in Spain (University Alfonso X el Sabio in Madrid) and Peru (ESAN University in Lima) in the framework of the Erasmus student's exchange program.
After an internship within the Belgian fast food business Exki marketing department, Mathieu worked as Sales & Account Manager at idweaver web-agency where he was in charge of new client prospection and strategic support for existing clients.
In 2014 he decided to join Semetis as eBusiness Analyst. During this period he acquired an advanced knowledge and know-how of Digital Business Intelligence and Digital Advertising. His clients are mainly from automotive industry even though he also has the opportunity to work for other sectors such as retail and parapharmacy for example. He took part internally in the improvement of the onboarding process of new Semetis employees. Today as eBusiness Consultant he has a more strategic role for his clients at digital-level and is also part of a workgroup dedicated to the development of Semetis Digital Advertising services.
Mathieu is fluent in French, English, Dutch and Spanish.
Apart from his professional activities, Mathieu spends a lot of time to practice various sports: football, tennis, running, trekking, etc.. Besides sports, Mathieu loves to travel and has had the opportunity to experience North America, South America, Africa, Europe and Australia. Next destination: Asia.
| LinkedIn
This email address is being protected from spambots. You need JavaScript enabled to view it.