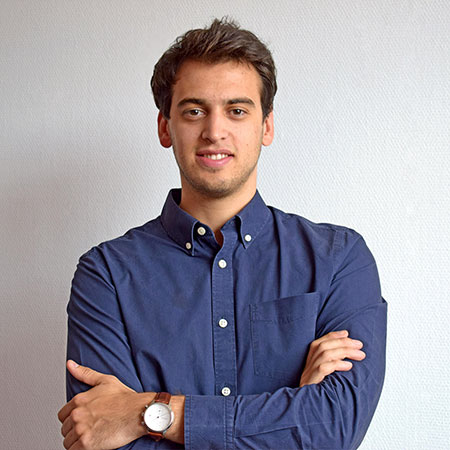 Maxime Vandenbussche is currently eBusiness Consulting Manager at Semetis.
He manages and guides several client-teams made up of Consultants & Analysts towards exceeding their client's marketing & business objectives. Maxime also acquired extensive experience advising large clients in industries such as automotive, retail, and telecommunications on how to define, execute and optimise their digital strategies.
Maxime is also actively involved in developing the Digital Business Intelligence services at Semetis. As a member of the DBI-task group, he oversees and manages the implementation and optimisation of business intelligence projects and solutions. These efforts allow him to position data at the heart of clients' digital marketing strategies and help them grow their internal 'data-culture'.
Maxime joined Semetis in 2013 after graduating with a postgraduate degree in China Business Development studies (BICCS) at the Vrije Universiteit Brussel. Previously, Maxime also obtained his master's degree in Business Administration from the KUL. During his studies, he got the opportunity to finalize his bachelor's degree at the CEU San Pablo University in Madrid, Spain. As part of his postgraduate degree, he completed an internship at the Flanders Investment and Trade Shanghai office. Thanks to these international experiences, Maxime nurtured his open-mind and is always looking for new experiences, ideas and challenges.
Maxime is fluent in Dutch, English, French and Spanish. He aims at 'seeking alpha', is a passionate Real Madrid supporter, loves discovering new cultures whilst travelling the world and replaying Jimi Hendrix tunes on his guitars.
| LinkedIn
This email address is being protected from spambots. You need JavaScript enabled to view it.