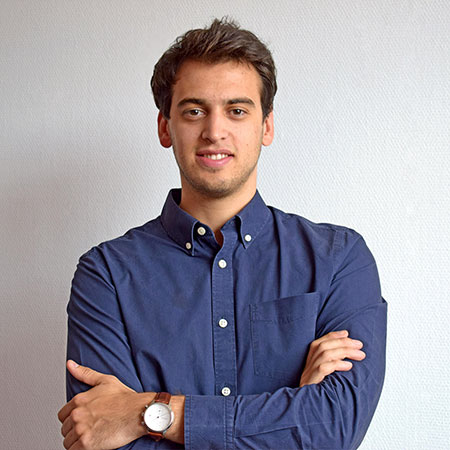 Maxime Vandenbussche is currently Director of Operations at Semetis.
His passion for Innovation, Technology, Marketing and 'Digital' was triggered after working with Alibaba during his FIT internship in Shanghai. Back in Belgium, this experience led him to join Semetis as an Analyst in 2013. During his years as Analyst he acquired advanced knowledge and know-how in Digital Advertising and Digital Business Intelligence. Throughout the years Maxime grew along with the company and its clients.
As his role evolved from Analyst to Consultant and Senior Consultant, Maxime's responsibility and impact on the client's businesses increased. He has extensive experience working with top brands in different industries ranging from retail, telco, e-commerce to B2B. His client portfolio consisted of both clients that were digital-first as clients that still needed to make the flip. In 2018, Maxime became eBusiness Consulting Manager of one of Semetis' 3 teams. By extension he was responsible for ⅓ of Semetis' revenue, projects and growth. It is during this time he discovered his aptitude for people management and operations.
Today, as Director of Operations, Maxime is responsible for ensuring that Semetis and it's people have the best working environment and processes. On the one hand, he is responsible for attracting and retaining talent at the company, while making sure that the right resources are put in place to build and grow the people's knowledge and expertise. On the other hand, he is responsible for streamlining and aligning the ways of working on client projects across the company.
Maxime is fluent in Dutch, English and French. He is a passionate Real Madrid supporter, enjoys 'seeking alpha' and re-energises by going to the gym or working on one of his many side projects.
| LinkedIn
This email address is being protected from spambots. You need JavaScript enabled to view it.