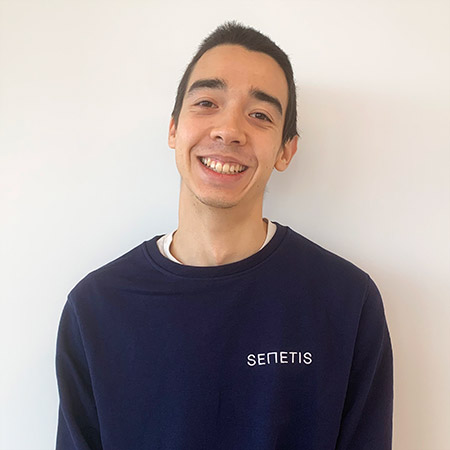 Mehdi joined Semetis in November 2022 as a Digital Business Analyst. He first obtained a bachelor's degree in Business Administration and then pursued a master's degree with a focus on International and Sustainable Finance from KU Leuven. Before his studies, he had the opportunity to take a Gap year in Toronto, Canada, where he learned English and met people from all around the world, which convinced him to pursue a degree in an international program.
After his graduation, he was looking for a first job opportunity in a dynamic environment in which he could gain as much knowledge as possible and feel useful. Semetis directly felt like the right place to work at as he developed a deep curiosity for the digital world during COVID and his classes at KU Leuven. During a university assignment, he had the opportunity to get a first experience as a consultant for a real estate company. Moreover, for his master's thesis, he acquired skills in data analytics and consumers' psychology. All those experiences ultimately drove him to apply at Semetis where he could use those skills to help companies strive.
During his free time, Mehdi enjoys his many passions: from playing tennis to traveling the world or watching football games, what characterizes him the most is his appetite for discovery: new cultures, new sports, new recipes. Everything that is new is something that Mehdi enjoys doing.
| LinkedIn
This email address is being protected from spambots. You need JavaScript enabled to view it.