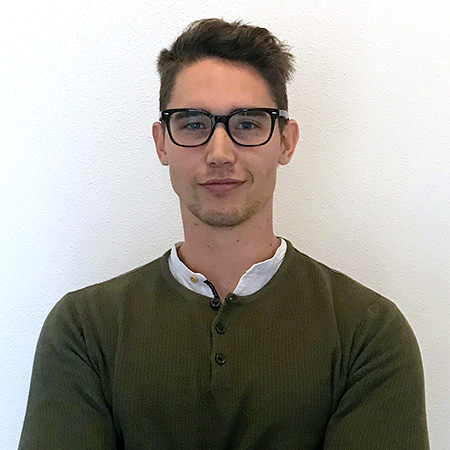 Olivier is currently eBusiness Consulting Manager at Semetis. He is leading & supporting one of three Semetis client-centric teams in order to offer the best in class digital services and identify new business opportunities.
Olivier joined Semetis as an eBusiness analyst in 2017. He evolved to Consultant, later Senior Consultant and now Manager as he grew together with the company and its clients. In every step, Olivier's responsibility and impact on the client's businesses and Semetis increased.
He has extensive experience working with Belgian & International clients active in different industries such as retail, ecommerce, travel, insurance and start-ups.
He hones his knowledge and helps guiding his clients from a digital strategic point of view. He is supporting the client-teams to define, execute and optimise the client's digital strategies in function of marketing & business objectives. He likes to challenge his environment, colleagues and clients, with his business and result-oriented mindset.
Next to his role of eBusiness Consulting Manager, Olivier is also a proud member of the Digital Advertising (DA) team within Semetis. The DA team has an internal and external responsibility of researching, filtering and preaching the latest developments in digital advertising. The team ensures that we remain front-runners in our industry while internally the required knowledge is spread and shared.
Besides work, Olivier is an avid sports fan with a competitive mindset. He enjoys playing football and goes to the gym whenever he finds the time. When traveling, he loves to taste exotic food and socialize with locals.
| LinkedIn
This email address is being protected from spambots. You need JavaScript enabled to view it.