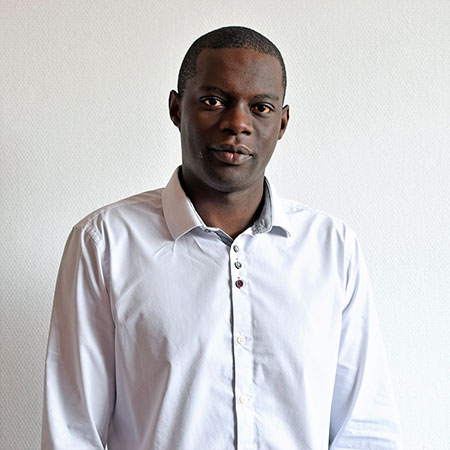 Mugenzi Placide Is currently eBusiness Consultant at Semetis.
He graduated in 2016 in Management Sciences at Solvay Brussels School of Economics and Management. He started his university's studies with a bachelor degree in economics sciences with a minor in analysis.
He wanted to link his analytical background to his passion about marketing by following a master degree in management science with a minor in marketing. He also studied at Jonkoping University in Sweden during his exchange program; where he developed his eagerness to broaden his knowledge about technology and especially digital marketing.
His willingness to expand his skills in quantitative marketing pushed him to found the Solvay Student Marketing Club. His involvement in the student association confirmed his intention to have a career in web analytics and digital marketing. He came to the conclusion that the ability to understand the customer journey is becoming more and more crucial given how the digitalization trend of our daily life is influencing the customer behaviour. This statement enhanced his motivation to gain a broader understanding about how to gather useful insights from the data in order to create value. Therefore, applying to become an e-commerce business analyst at Semetis was for him as a matter of course.
During his years as eBusiness Analytics, Placide worked on a diversified portfolio of clients, Broadcast Media, Insurance, Bank, FMCG, Travel & Real Estate. He gained valuable experience in DBI (Web Analytics, Tag Management Systems, Dashboarding, SEO, ASO) and Digital Advertising (SEA, Programmatic, Social). Today as eBusiness Consultant, he is endorsing more responsibility and enhancing strategic aspects of his clients.
He is part of the Digital Advertising Team at Semetis. The DA Team takes part in the development of digital advertising activities and especially cross team sharing knowledge and development of skills.
Besides his passion about music, he plays basketball which led him to become the ULB Basketball team coach for two years. He also enjoys spending time with his family and friends."
| LinkedIn
This email address is being protected from spambots. You need JavaScript enabled to view it.