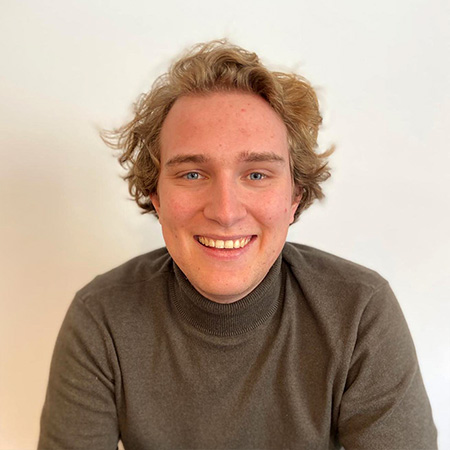 Robbe Desmyttere is eBusiness Analyst at Semetis.
Robbe completed his studies in Applied Economics at Ghent University in 2019. There, he graduated with a master's degree in Marketing. During his studies he spent a semester in Singapore, where he learned a great deal about South-East Asian culture. Besides, he did an internship at Airtame, a tech startup in Copenhagen. In his master's, he worked part-time at Husky Marketing Planner, a startup that developed a software for marketing teams, where he took his first steps in the Digital Marketing world.
Born in Bruges, but having lived in Ghent for years, he is fluent in Dutch and English. In addition, he tries continuously improving his French and he also understands some Danish. You can ask him anything about Belgian and foreign football competitions. Every summer, he tries to travel as much as possible with his friends to far-away destinations.
| LinkedIn
This email address is being protected from spambots. You need JavaScript enabled to view it.