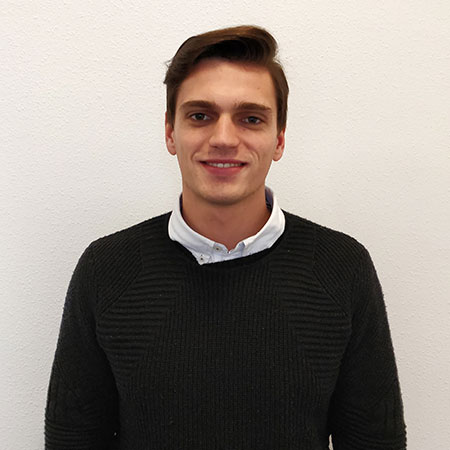 In the end of 2017, Sébastien Djeddah joined the Semetis team as eBusiness Analyst. With his masters degree in international business from IESEG School of Management and bachelors degree in marketing & communications from VIVES University College, he is eager to become an expert in digital marketing and therefore trusts in the professional knowledge of Semetis and associates.
During his master program, Sébastien had the opportunity to conduct an internship at Robert Bosch, where he assisted the corporate communication team for the Benelux. During his internship, he came into contact with the digital aspect of marketing as he was maintaining the corporate websites with newsfeed, analysing the web traffic and creating content for (internal) social media platforms.
Sébastien had several international experiences with his studies abroad: an Erasmus in Cyprus and a master program in France clearly helped him develop his language skills as he speaks fluently Dutch, French and English.
Being passionate about fitness and nutrition, he is always ready to have a workout and make some delicious healthy dishes.
| LinkedIn
This email address is being protected from spambots. You need JavaScript enabled to view it.