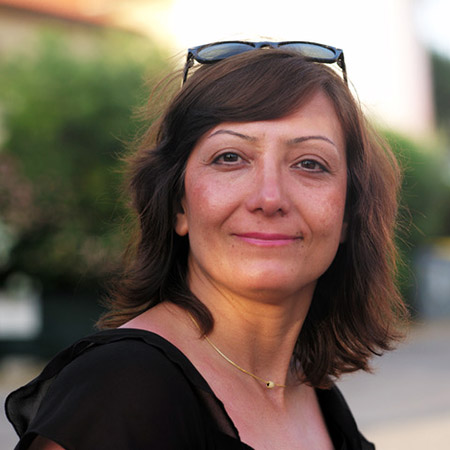 Shohreh Tiyavar is currently Accountant/Office Manager at Semetis.
After a first career in chemistry, she got graduated from the ISFCE Brussels with a degree in Accounting Management option with distinction in 2012. After graduation, Shohreh began his career as an accountant in different companies in Brussels.
In 2014, she started studying again and obtained a Master's degree in Labor Science (specialization in management and professional transition) at the Free University of Brussels in 2016. Those experiences allowed her to develop her skills in both accounting and personnel management. She has also developed advanced analytical skills and a deep communication and organizational knowledge.
In 2018, Shohreh Tiyavar, always eager to acquire new knowledge skills, decided to take up a new challenge by joining Semetis. This decision was for her the best way to develop her career in the fast-growing digital world.
Shohreh is fluent in French and Dutch. She's also taking English lessons to improve her level. In addition to her professional activities, Shohreh goes cycling. She loves to play sports and goes regularly to the gym. Shohreh is also passionate about traveling, always keen to discover new cultures. Finally she enjoys spending time with her family and friends and cooking delicious dishes for them.
| LinkedIn
This email address is being protected from spambots. You need JavaScript enabled to view it.