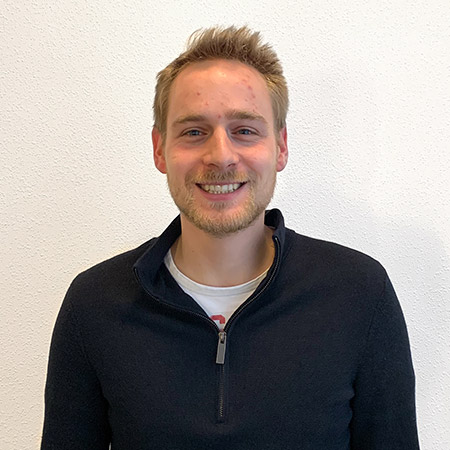 Simon Richelle is currently a Data Scientist at Semetis since December 2019.
Simon completed his bachelor's degree in "Business and Economics" at the University of Maastricht and obtained his master's degree in "Accounting and Financial Management" at the Erasmus University of Rotterdam in 2017. Soon after, he started as a Junior Financial Auditor at BDO Belgium.
During his Master thesis, Simon discovered the world of programming as he was dealing with data from a wide variety of sources and formats in order to answer his research question. This experience triggered his curiosity in the field of new technologies surrounding data, which has been growing ever since. In January 2019, Simon decided to reorient his career. After leaving BDO, he followed various online courses and MOOCs in different areas related to data science. Among others, he learned several programming languages (such as Python, Javascript and SQL), Machine learning and cloud computing (particularly focusing on Google Cloud Platform).
Semetis is therefore the perfect match between his background in business and his passion for data driven related projects, allowing him to take advantage of both.
During his spare time, Simon enjoys spending time with his friends and family. He also loves cooking and travelling to discover the world. In addition, he is passionate about skiing and running.
| LinkedIn
This email address is being protected from spambots. You need JavaScript enabled to view it.