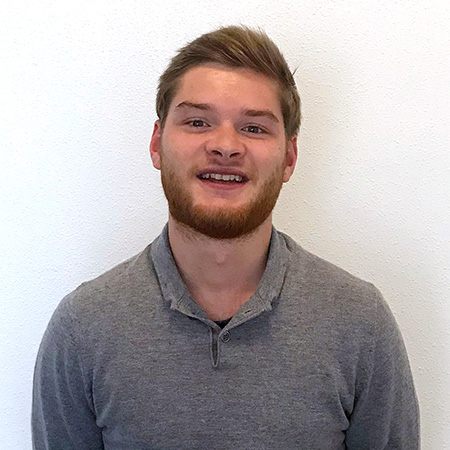 Stephane Van Blerk has joined the team of Semetis as an e-business analyst at the end of 2016. It was also in that year that he graduated as a commercial engineer at the Solvay Business School of the Vrije Universiteit Brussel.
Having experience in the financial & logistic sector, thanks to an internship at Bank Degroof in Brussels (Belgium) and a trade mission to Kuala Lumpur (Malaysia) for the logistic company ODTH, Stephane felt that he wanted to explore new fields. It's pretty clear that it became the digital world and more specifically digital advertising & business intelligence. This, in combination with an obsession for Silicon Valley and companies like Apple, Google, Microsoft, Facebook and so many others, Semetis seemed the perfect choice.
But that isn't the only reason why Stephane loves the digital world so much. Passionate about music during his entire life and being DJ since 2011, the use of social media was crucial in his career. It led to a lot of bookings in Belgium, residencies and even traveling abroad for world-known festivals and gigs.
Besides of a formation and space to learn more about digital advertising & business intelligence, as an eBusiness analyst it's also important to built expertise in terms of delivering data driven insights that support clients in making strategic choices and decisions. Fluent in Dutch, French and English, Stephane has interacted with clients active in the gambling, pharmaceutical, retail and consumer goods industry so far and is willing to do a lot more of that !
During his spare time, Stephane plays in a hockey team at the Wellington hockey club. He also loves to travel and spend time with his girlfriend and friends.
| LinkedIn
This email address is being protected from spambots. You need JavaScript enabled to view it.