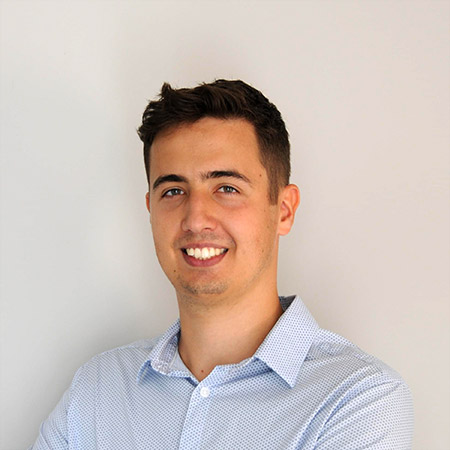 Vincent joined Semetis in August 2021 as a Digital Business Analyst. After obtaining a bachelor's degree in economics and management, he discovered a great interest in digital marketing and naturally chose the master's degree in International Strategic Marketing at HEC-Liège. During his master, he had the opportunity to work on several concrete projects in digital marketing such as increasing the engagement of subscribers to an online newspaper, creating an omnichannel experience for insurance customers.
For his end-of-studies internship, he participated in the Explort adventure, an AWEX program allowing students to do their internship in a foreign country. In theory, he had to go to Russia to explore a new market, this prospecting trip was cancelled due to the Covid pandemic but turned into a rich digital prospecting experience. In particular, he conducted market research including interviews with Russian prospects, using digital tools. Furthermore, he developed a marketing strategy adapted to Russian communication channels.
After his studies, he participated in the fight against Covid-19 by working as a prevention agent at Ikanbi. At the same time, he took the opportunity to invest in the "Digital Coordinator - e-commerce" training program for Google's digital workshop, which further reinforced his desire to work in digital marketing.
Besides his work, Vincent enjoys practising many sports such as running, cycling or martial arts. He also enjoys travelling to discover new cultures and reading novels. Moreover, he is a football fan and wouldn't miss for anything in the world a match with friends of his favourite team, the Standard de Liege.
| LinkedIn
This email address is being protected from spambots. You need JavaScript enabled to view it.