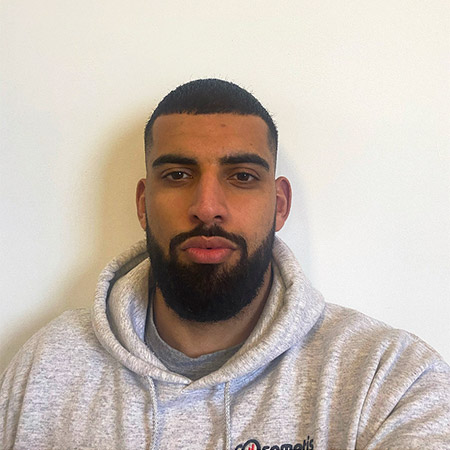 Yassine is currently an eBusiness Analyst at Semetis. In 2020, he obtained his master's degree in Business Engineering at the Solvay Brussels School with a major in Entrepreneurship. His entrepreneurial mindset has helped him throughout different projects to constantly innovate and to sharpen his digital skills. For instance, he has worked on the development of an application for pregnant women for which he was in charge of the marketing.
Besides, his studies enabled him to develop a data-driven mindset and also sparked his curiosity for digital marketing. During his master at Solvay, Yassine spent a semester at the Toulouse School of Management enjoying the multicultural experience in the student city of South West of France. There, he improved his competences in marketing and communication. Next to his studies, Yassine is very interested in IT and he loves programming, especially when it comes to web development. This is the reason that pushed him to join Semetis.
In his free time, Yassine shows himself to be a passionate traveller. Indeed, he loves hiking in many different places and at the same time, discovering beautiful landscapes. Besides travelling, he loves reading detective novels and playing chess. Finally, to stay in good shape, he has played basketball for many years which has helped him to enhance his team spirit.
| LinkedIn
This email address is being protected from spambots. You need JavaScript enabled to view it.