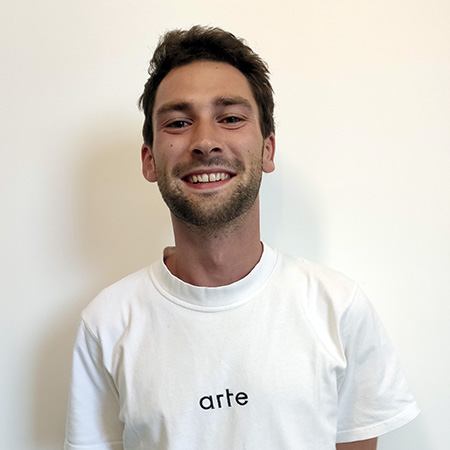 Arnaud est actuellement eBusiness Analyst chez Semetis. Il a rejoint l'équipe en juillet 2020 après l'obtention d'un bachelier en Ingénieur de gestion (UCL) et un Master en Stratégie et Entrepreneuriat (Catolica Lisbon School of Business and Economics).
Depuis quelques années, Arnaud est intéressé par le digital et plus particulièrement par l'intelligence artificielle et le machine learning. Il a effectué un stage dans l'équipe digitale de AddRetail et a acquis de l'expérience par le biais de plusieurs projets personnels. Avec le temps, il a développé des compétences d'analyse, de raisonnement et de communication énormément appréciées par les clients pour lesquels il travaille.
Avec une expérience à Lisbonne, un Erasmus à Berlin et ses origines familiales, Arnaud est quadrilingue (FR, NL, EN, DE) et adore travailler en équipe. Dans son temps libre, il sait comment s'occuper. Il est maître d'une jeune Husky, qu'il dresse avec beaucoup d'amour. Il joue depuis ses 8 ans au hockey, tennis et golf et coach une équipe de dames au Racing. Arnaud est un jeune homme sportif et souriant rempli de bonnes énergies et de motivation. Il aime partir spontanément en voyage avec ses amis, faire de la musique ou encore jouer aux échecs en ligne !
| LinkedIn
Cette adresse e-mail est protégée contre les robots spammeurs. Vous devez activer le JavaScript pour la visualiser.