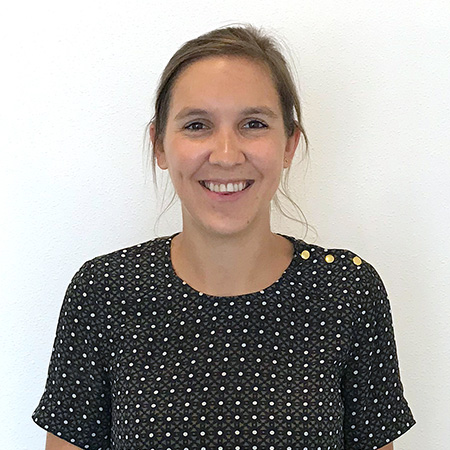 Edith Denys est actuellement Senior eBusiness Consultant chez Semetis. En 2012, elle fût diplômée de son Master en Business Economics (major Marketing) à l'Université de Gand avec distinction. Elle a également étudié à l'Universidad Autónoma de Madrid dans le cadre du programme d'échange Erasmus.
Elle débuta sa carrière en septembre 2012 en tant que product marketeer chez Telenet. Elle contribua au lancement de plusieurs produits tel que la Yelo Play-app et autres produits digitaux télévisés.
De plus, elle a pris part au Young Graduate Program, un programme long de deux ans au cours duquel elle a eu l'opportunité de suivre plusieurs formations telles que la gestion de projet, techniques de présentation ainsi qu'un bootcamp sur l'innovation. Au cours de ces différentes formations, elle s'est découverte une passion pour le digital et s'est rendue compte de son importance croissante. C'est la raison pour laquelle elle décida de diriger sa carrière dans une nouvelle direction et a commencé en août 2015 chez Semetis en tant que eBusiness Analyst. Elle gère de grands clients dans l'industrie des télécommunications et FMCG et a acquis énormément de connaissances en matière de publicité digitale et digital business intelligence. C'est ainsi qu'elle a appris à utiliser Google Search, Facebook, Doubleclick, YouTube, etc. qui permettent de créer une stratégie digitale qui a pour but d'obtenir les meilleurs résultats possible.
Edith fait également partie de l'équipe de publicité digitale au sein de Semetis. Cette équipe a pour objectif de centraliser les connaissances des médias digitaux et découvrir certains outils ainsi que de partager cette connaissance au sein des autres équipes. Edith est responsable de tout ce qui est labellisé "out of the box" et elle oriente ses recherches notamment sur tout ce qui représente le futur de la publicité digitale (programmatic TV, radio, outdoor, etc.)
Elle parle couramment le néerlandais, l'anglais, le français et l'espagnol.
Durant son temps libre, elle aime cuisiner pour sa famille et ses amis. De plus, elle est passionnée de voyage et aime découvrir de nouvelles cultures. Après une journée de travail, elle aime faire du sport: courir, nager ou faire du vélo.
| LinkedIn
Cette adresse e-mail est protégée contre les robots spammeurs. Vous devez activer le JavaScript pour la visualiser.