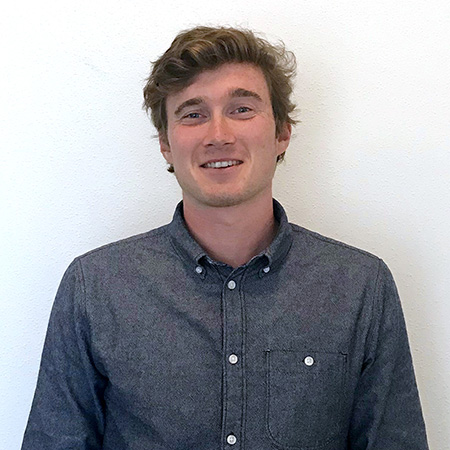 Julien De Visscher est actuellement Senior eBusiness Consultant chez Semetis. En 2014, il obtient avec une grande distinction le diplôme de master en ingénieur de gestion à la Solvay Brussels School of Economics and Management (ULB). Il a également eu l'occasion d'étudier à l'étranger à Oslo, Norvège, dans le cadre d'un programme Erasmus.
Ses passions pour l'innovation, la technologie, le marketing et l'entrepreneuriat l'ont poussé à intégrer l'entreprise Semetis en tant qu'eBusiness Analyst. Pendant ces années d'analyst il a affûté ses connaissances dans les domaines du Digital Advertising et du Digital Business Intelligence. Cette expérience lui a également appris que chaque client est unique et mérite une stratégie sur mesure.
Julien a le lead sur des projets et des clients nationaux et internationaux actifs dans différentes industries: le retail, l'assurance ou encore du divertissement. En tant que Senior eBusiness Consultant, il affûte ses connaissances et aide ses clients à construire leurs stratégies digitales. Julien fait également partie d'une équipe interne qui vise à développer les services de Digital Business Intelligence de l'entreprise. Finalement, Julien a participé à la création et co­gère l'équipe en charge de tous les aspects technologiques chez Semetis que ce soit le développement interne d'applications web ou le partage et l'adoption d'outils externes ayant pour but améliorer toujours plus la qualité du travail délivré à ses clients.
Julien parle couramment le français, l'anglais et le néerlandais.
En dehors de ses activités professionnelles, Julien accorde énormément de temps à la pratique de nombreux sports tels que le football, le badminton, le tennis, course à pied, etc. Par ailleurs, Julien est également un friand amateur de sports extrêmes tels que le ski, le snowboard, le surf, et le wakeboard qu'il pratique dès qu'il en a l'occasion. Il est aussi moniteur de ski depuis plusieurs années.
| LinkedIn
Cette adresse e-mail est protégée contre les robots spammeurs. Vous devez activer le JavaScript pour la visualiser.