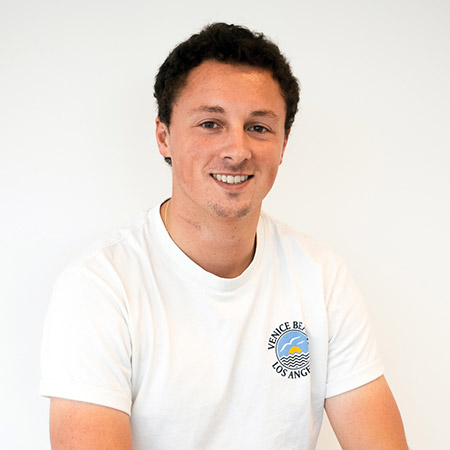 Maxime est actuellement Junior Software & Data Engineer chez Semetis. Il a rejoint Semetis en Juillet 2021. Son intérêt pour le monde des data s'est développé durant son stage et son mémoire au sein de Semetis. Le premier consistait à reconstruire un site vieillissant. Le second, son mémoire: "Analyse et construction d'une API backend pour une application SaaS."; l'a complètement plongé dans le monde des data.
Maxime a débuté son parcours d'étudiant à l'Ecole Royale Militaire afin de poursuivre son rêve de devenir pilote. Il s'est redirigé vers d'autres études l'année suivante. Mais cette année n'était pas perdue puisqu'elle lui a permis d'acquérir de l'autodiscipline et une bonne gestion du travail d'équipe.
Il a ensuite été diplômé en tant qu'Ingénieur Industriel en Computer Science en Juin 2021. Durant ses années d'études, il a appris pas mal de langages de programmation mais surtout, a acquis une méthode de travail structurée. Ce qui lui a permis de mener à bien d'ambitieux projets, que ce soit pour l'école, Semetis ou des projets personnels. Ses meilleures armes sont certainement ses compétences en Python et son esprit d'ingénieur.
Durant son temps libre, Maxime adore faire du sport. Très actif dans le hockey, joueur, coach, entraîneur et arbitre. Il joue au Royal Ombrage H.C. et arbitrent en division d'honneur. En 2018, il s'est vu attribuer le prix de "Rising Umpire of the Year". Il s'est aussi découvert une passion pour le golf, ce qui lui permet de combiner longues marches et sport. A l'occasion, il aime aussi faire une partie de tennis ou de padel, aller au fitness ou rouler à vélo pour rester en forme. Le reste du temps, il aime passer du bon temps avec ses amis et sa famille.
| LinkedIn
Cette adresse e-mail est protégée contre les robots spammeurs. Vous devez activer le JavaScript pour la visualiser.