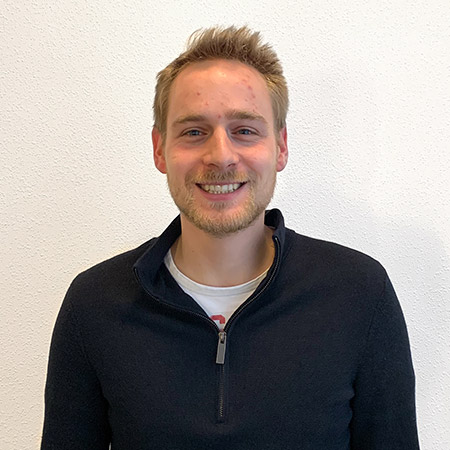 Simon Richelle est actuellement Data Scientist chez Semetis depuis décembre 2019.
Simon a un bachelier en "Business and Economics" de l'université de Maastricht et a obtenu son Master en "Accounting and Financial Management" à l'université Erasmus de Rotterdam en 2017. Il a ensuite rapidement commencé en tant qu'auditeur financier chez BDO.
Pendant son mémoire, Simon à découvert le monde de la programmation lorsqu'il a dû transformer et unifier des données au format varié, provenant de différentes sources afin de tester ses hypothèses. Cette expérience a déclenché son intérêt dans le domaine des nouvelles technologies liées au données, qui n'a cessé de se développer depuis. En janvier 2019, Simon a décidé de réorienter sa carrière. Après avoir quitté BDO, il a suivi une série de cours et de MOOC dans différents domaines liés à la Data Science. Il a appris, entre autres, différents langages de programmation (ie. Python, Javascript and SQL), machine learning et cloud computing (principalement Google Cloud Platform).
Semetis, lui permet donc de travailler sur des projets liant sa formation universitaire avec ses connaissances acquises dans les domaines de gestion de donnée et de machine learning.
Pendant son temps libre, Simon aime passer du temps avec sa famille et ses amis. Il adore cuisiner et voyager afin de découvrir de nouvelles cultures. De plus, il est passionné de ski et de course à pieds.
| LinkedIn
Cette adresse e-mail est protégée contre les robots spammeurs. Vous devez activer le JavaScript pour la visualiser.