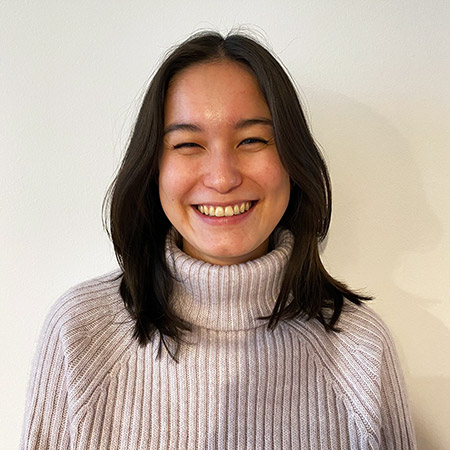 Amy vervoegde het Semetis team als Digital Business Analyst in januari 2022. Zij behaalde eerst een bachelordiploma in Economie & Management aan de Katholieke Universiteit Leuven en later haar masterdiploma in Digitale Marketing aan Louvain School of Management.

Amy schreef haar masterproef over de digitale transformatie van een bedrijf in de printindustrie. Tijdens het werken aan deze masterproef werd voor haar het belang van data-gebruik en digitale implementatie heel duidelijk. Nu vindt ze dit een essentiële factor om een bedrijf te laten groeien. Deze bevindingen in combinatie met haar stage als marketeer in de FMCG industrie, versterkte haar gevoel om in de digitale marketingwereld verder te gaan. 

Tijdens haar tweede masterjaar had Amy de kans om een semester te studeren aan Keio University in Tokio. Naast het bestuderen van de Aziatische economie en de economische relaties tussen Europa en Azië, kon ze daar haar eigen cultuur ontdekken en de andere culturen van de vele internationale studenten.


In haar vrije tijd houdt Amy ervan om tijd te spenderen met familie en vrienden door bijvoorbeeld gezelschapspellen te spelen of iets te gaan drinken. Ze staat altijd klaar voor nieuwe avonturen en probeert zo veel mogelijk te reizen. Zo vindt ze het heel leuk om nieuwe culturen en de plaatselijke keuken en specialiteiten te ontdekken. 

| LinkedIn
Dit E-mail adres wordt beschermd tegen spambots. U moet JavaScript geactiveerd hebben om het te kunnen zien.