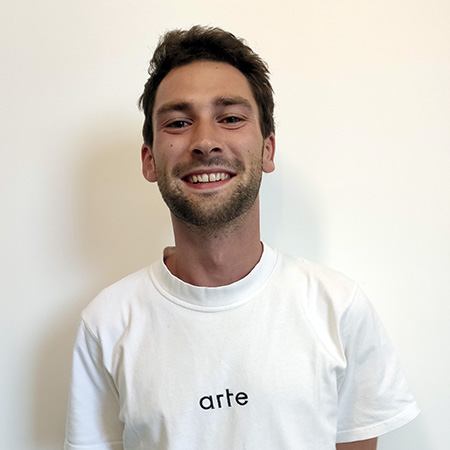 Arnaud is momenteel eBusiness Analyst bij Semetis. Hij werd lid van het team in juli 2020 na het behalen van een Bachelor in Management Engineering (UCL) en een Master in Strategie en Ondernemerschap (Catolica Lisbon School of Business and Economics).
In de afgelopen jaren heeft Arnaud interesse getoond in digitale technologie en meer in het bijzonder in Artificial Intelligence en Machine Learning. Hij liep stage in het digitale team van AddRetail en deed ervaring via verschillende persoonlijke projecten. In de loop der tijd heeft hij analytische, redeneer- en communicatievaardigheden ontwikkeld die door de klanten waarvoor hij werkt, worden gewaardeerd.
Met een ervaring in Lissabon, een Erasmus in Berlijn en zijn familieachtergrond is Arnaud viertalig (FR, NL, EN, DE) en werkt graag in een team. In zijn vrije tijd weet hij hoe hij zich bezig moet houden. Hij is eigenaar van een jonge Husky, die hij met veel liefde traint. Hij speelt hockey, tennis en golf sinds hij 8 jaar oud is en coacht een damesteam bij Racing. Arnaud is een sportieve en lachende man vol goede energie en motivatie. Hij gaat graag spontaan op reis met zijn vrienden, maakt muziek of speelt online schaak!
| LinkedIn
Dit E-mail adres wordt beschermd tegen spambots. U moet JavaScript geactiveerd hebben om het te kunnen zien.