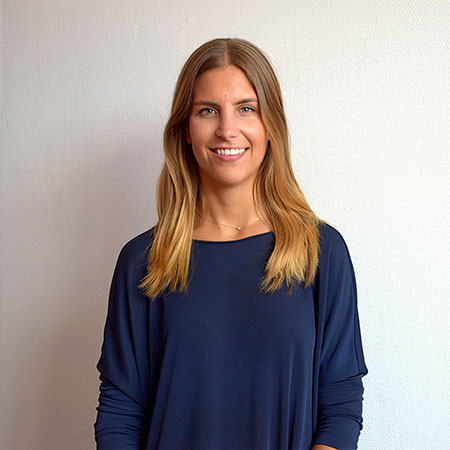 Céline is eBusiness Consultant at Semetis. Ze is verantwoordelijk voor het opzetten van multi-channel strategieën voor klanten binnen de retail en automotive sector. Een sterke kennis van digitale advertising platformen (Google Adwords, Youtube, Doubleclick, Facebook, Twitter and LinkedIn) en web analytics staan haar toe om de ideale media mix voor haar klanten te bepalen. Dit met als doel hun business objectieven en KPI's te bereiken.
In Juni 2014 studeerde ze cum laude af als master in de Toegepaste Economische Wetenschappen. Wat haar een goed gefundeerde business kennis gaf. Daarna heeft ze een extra master gedaan in Innovation & Entrepreneurship. Tijdens dat jaar is haar interesse in marketing zowel als het digitale aspect van marketing sterk toegenomen. Om verdere kennis en inzichten te verwerven in marketing besloot ze na haar studies een stage te doen bij L'Oréal op de FMCG afdeling. Daar is haar perceptie alleen maar gegroeid "Digital is the way to go." Dit merkte ze door de continue vraag en nood aan digital advertising en strategieën om zo sterke merken optimaal te positioneren en te ondersteunen. Daarom is ze in Januari 2016 begonnen bij Semetis.
Naast haar passie voor de digitale wereld is ze erg gepassioneerd door eten, mode en een gezonde levensstijl. Ook houdt ze ontzettend veel van sport zoals jogging, spinning, pilates en yoga.
| LinkedIn
Dit E-mail adres wordt beschermd tegen spambots. U moet JavaScript geactiveerd hebben om het te kunnen zien.