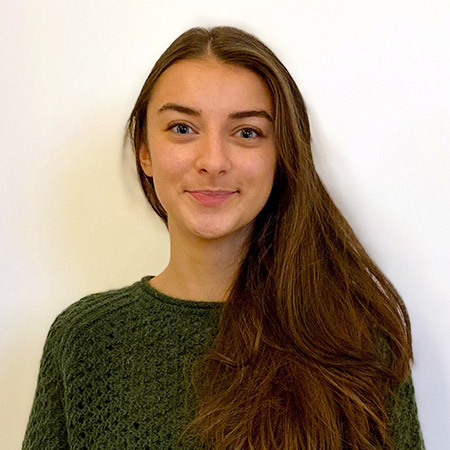 Claire vervoegde Semetis als Digital Business Analyst in januari 2022, na een bachelor in Economie en Management aan de UCL en een master aan de Louvain School of Management. Ze volgde een major in marketing (Consumer Insights) en schreef haar master thesis over het delicate onderwerp van communicatie over duurzame ontwikkeling van bedrijven naar consumenten.
Het einde van haar academische achtergrond werd gemarkeerd door verrijkende ervaringen, reizen en ontdekkingen. Claire kreeg de kans om een stage te lopen bij een groot bedrijf in de FMCG-sector, waar ze haar interesse in marketing en het idee om waarde te genereren met sterke merken kon ontwikkelen. Daarna studeerde ze, in het kader van het Erasmusprogramma, een semester in Hongarije aan de Corvinus University of Budapest, waardoor ze nieuwe culturen kon ontdekken en nieuwe mensen leerde kennen.
Het belang van het gebruik van data om cruciale inzichten te onthullen en Claire's interesse in digitale marketing leidde haar naar Semetis, waar ze haar kennis in het veld zal uitbreiden en haar analytische vaardigheden zal ontwikkelen.
Buiten het werk vindt Claire het leuk om nieuwe manieren aan te leren om haar creativiteit te ontwikkelen. Onlangs is ze begonnen met naaien, wat een echte passie van haar is geworden, alsook een manier om ideeën tot leven te brengen en om overconsumptie van kleding te vermijden. Dit weerspiegelt haar aandacht voor duurzame ontwikkeling, een onderwerp dat voor haar van groot belang is.
| LinkedIn
Dit E-mail adres wordt beschermd tegen spambots. U moet JavaScript geactiveerd hebben om het te kunnen zien.