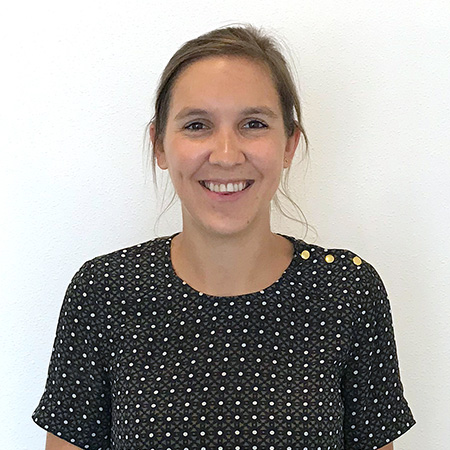 Edith Denys is nu Senior eBusiness Consultant bij Semetis. In 2012 behaalde ze haar Master diploma Toegepaste Economische Wetenschappen (major marketing) aan de Universiteit van Gent met onderscheiding. Ze studeerde ook aan de Universidad Autónoma de Madrid in het kader van een erasmus programma.
Vervolgens ging ze in september 2012 aan de slag als product marketeer bij Telenet. Ze werkte er mee aan de productlanceringen van de Yelo Play-app en andere digitale tv producten.
Verder maakte ze er deel uit van het Young Graduate programma, een tweejarig programma waardoor ze de mogelijkheid kreeg om een heleboel opleidingen zoals project management, presentatieskills, … en een innovatiebootcamp te volgen. Daar werd ze gefascineerd door de digitale wereld en ontdekte ze het groeiende belang ervan. Hierdoor besloot ze haar carrière een nieuwe wending te geven en startte ze in augustus 2015 bij Semetis als eBusiness Analyst. Ze werkt voor belangrijke klanten in de Telco en FMCG sector en verworf zo relevante ervaring in Digital Advertising & Digital Business Intelligence. Tijdens haar eerste jaren bij Semetis leerde ze zo hoe ze Google Search, Facebook, Doubleclick, YouTube,… kon inzetten in de digitale strategie van de klant om zo de beste resultaten te bereiken.
Later werd Edith ook lid van het Digital Advertising team binnen Semetis. Dit DA team heeft als doel om nieuwe digitale kennis en tools te ontdekken en binnen het team te verspreiden en benutten. In het DA team is Edith verantwoordelijk voor alles wat out of the box is en onderzoekt ze onder meer the future of digital advertising (programmatic tv, radio, dooh,..).
Edith spreekt vloeiend Nederlands, Engels, Frans en ook een beetje Spaans.
In haar vrije tijd kan ze ervan genieten om te bakken en koken voor familie en vrienden. Verder heeft ze ook een enorme passie voor reizen en nieuwe culturen ontdekken. Na een werkdag doet ze ook nog graag aan sport: lopen, zwemmen of wielrennen.
| LinkedIn
Dit E-mail adres wordt beschermd tegen spambots. U moet JavaScript geactiveerd hebben om het te kunnen zien.