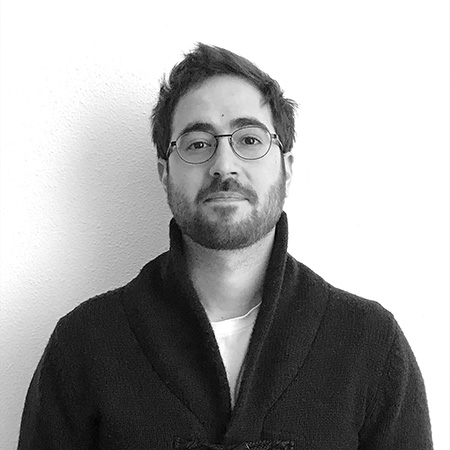 Hugo is opgegroeid over de hele wereld, deze internationale achtergrond heeft hem geholpen bij de ontwikkeling van zijn capaciteit om zich aan te passen. Zo begrijpt hij nu dat er meerdere manieren zijn om situaties of ervaringen te evalueren en aan te pakken.
Zijn avontuur binnen web development begon al in het middelbaar, toen hij zijn eerste website bouwde met basis-HTML en -CSS. PHP en JavaScript zijn nu zijn favoriete wapens voor heel wat web projecten.
Hugo lost grote en kleine problemen op door ze op te delen in vatbare delen, die hij één voor één evalueert om tot de perfecte oplossing te komen, zonder het overzicht uit het oog te verliezen. Dit betekent dat hij niet bang is om innovatieve oplossingen voor te stellen voor gewone situaties. Hij blijft zijn werk verbeteren totdat het team, de klant en hijzelf tevreden zijn met het resultaat. Zijn doel is om zichzelf mentaal een push te geven en om te leren van alle creatieve en briljante geesten die we bij Semetis hebben.
Hugo is vloeiend in Engels, Frans, Spaans en Portugees.
Wanneer hij niet aan het coderen is, is Hugo geïnteresseerd in en houdt hij werkelijk van ALLES, wat geregeld wil zeggen dat hij zijn vrienden bezighoudt met de gekste ideeën. Je vindt hem ook kuierend door de gangen van zijn favoriete winkel, Ikea, of al reizend over de wereld om zijn dorst naar avontuur te lessen.
| LinkedIn
Dit E-mail adres wordt beschermd tegen spambots. U moet JavaScript geactiveerd hebben om het te kunnen zien.