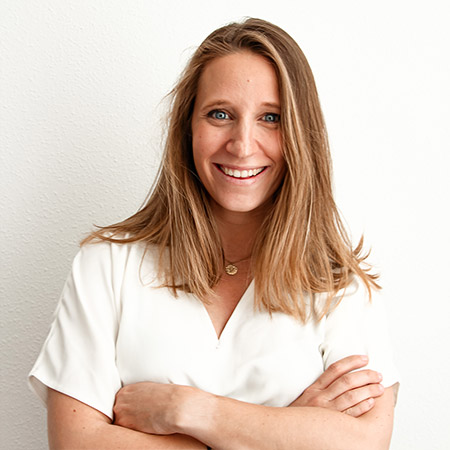 Jennifer Hubert is momenteel eBusiness Consulting Manager bij Semetis.
Ze leidt en begeleidt diverse klantenteams om de marketing- en business doelstellingen van haar klanten te overschrijden. Jennifer verwierf ruime ervaring in het opmaken en uitbouwen van marketing strategiëen overheen verschillende industrieën zoals automotive, retail en telco. Als eBusiness Consulting Manager ligt haar focus nu in het begeleiden van haar klanten vanuit een strategisch standpunt.
Naast haar rol als eBusiness Consulting Manager maakt Jennifer deel uit van het Digital Advertising team binnen Semetis. Als DA-team lid helpt ze om binnen Semetis vele digitale marketing vaardigheden te ontwikkelen en uit te bouwen, alsook deze kennis doorheen de verschillende teams te verspreiden. Binnen het DA-team is Jennifer verantwoordelijk voor alles wat gerelateerd is aan local, export of trade marketing.
Jennifer begon in 2014 bij Semetis als eBusiness Analyst. Doorheen de jaren groeide Jennifer in rol en verantwoordelijkheid binnen Semetis.. Ze spreekt vloeiend Frans, Engels, Spaans en Nederlands.
Jennifer komt uit een echte internationale familie die over heel de wereld woonachtig is. Ze aanziet zichzelf dan ook als een wereldreiziger. Zo heeft ze al heel wat uithoeken van de wereld bezocht met haar rugzak en plant ze steeds haar volgende trip. Daarnaast is ze ook een grote fan van start-up bedrijven of projecten, lekker maar gezond eten, en DIY.
| LinkedIn
Dit E-mail adres wordt beschermd tegen spambots. U moet JavaScript geactiveerd hebben om het te kunnen zien.