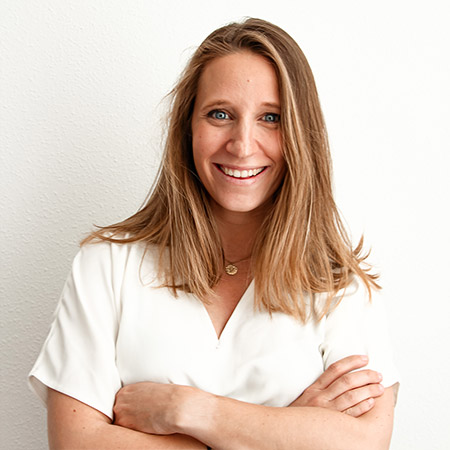 Jennifer Hubert is momenteel eBusiness Consultant bij Semetis.
Dankzij een breed klanten portfolio, actief in verschillende sectoren en markten, zoals retail, e-commerce, telco en pharma, heeft Jennifer een goede kennis van Digital Advertising & Digital Business Intelligence ontwikkeld. Momenteel heeft ze de leiding over klanten binnen de Telco en Pharma sectoren en houdt hen op de hoogte van nieuwe features, betas, formats en technologiën om hen steeds de beste opportuniteiten aan te bieden. Dit om steeds de beste resultaten te bereiken.
Tijdens haar vorige rol als eBusiness Analyst, had Jennifer de leiding over het analysten team en droeg ze bij tot het verbeteren van het onboarding proces voor nieuwe Semetis werknemers. Ze is ook betrokken bij het Digital Advertising team, die er voor zorgen dat we de beste Digital Advertising producten, strategieën en diensten aan onze klanten kunnen blijven aanbieden (zowel op search, mobiel, video, display of remarketing).
Ze behaalde in 2013, met onderscheiding, haar Master in Management Wetenschappen aan de Louvain School of Management (Universiteit van Leuven). Daarnaast behaalde ze ook een Bachelor in Business Management aan het ICHEC, en deed ze een Erasmus programma aan de Hogeschool Christelijke Windescheim (Zwolle , Nederland) en de Universiteit Adolfo Ibáñez in Chili. Door haar interesse voor marketing en innovatie besliste ze bij Semetis te starten. Jennifer spreekt vloeiend Frans , Engels , Spaans en Nederlands.
Omdat haar familie wereldwijd woont, is ze een echte wereldreiziger. Ze heeft heel wat reiservaringen en dromen om meer landen te bezoeken met de rugzak. Jennifer is daarnaast geinteresseerd in fotografie, koken, lekker eten en heeft ze altijd tijd voor haar vrienden.
| LinkedIn
Dit E-mail adres wordt beschermd tegen spambots. U moet JavaScript geactiveerd hebben om het te kunnen zien.