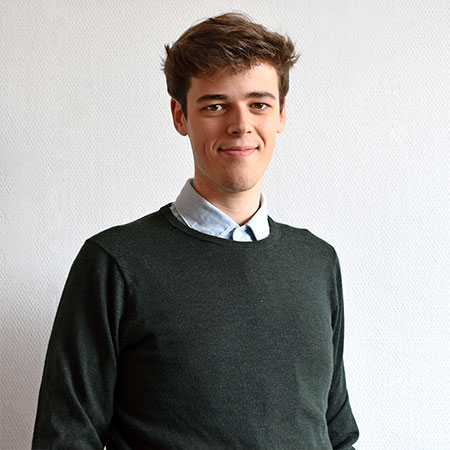 In 2016 studeerde ik met onderscheiding af in de richting Toegepaste Economische Wetenschappen aan de Universiteit Antwerpen. Gedurende mijn loopbaan aan de universiteit groeide mijn passie voor marketing en meer bepaald digitale marketing aanzienlijk. Wat begon met een aantal simpele marketing vakken groeide uit tot een echte interesse. Zowel in mijn bacheloropleiding als in mijn master jaar koos ik daarom dan ook voor een specialisatie in Marketing. Ook mijn master thesis waarin ik de klachtenbehandeling van bedrijven op Facebook beschouwde was hiervan het resultaat.
Naast mijn studies was ik tevens actief in de studentenorganisatie AIESEC. Binnen AIESEC werkte ik in het marketing team in hield ik me voornamelijk bezig met social media marketing van de organisatie. Verder ontwikkelde ik een interesse in business intelligence en Internet of Things.
Ik besloot me bij Semetis te voegen aangezien hier voor mij de perfecte fit en balans aanwezig was tussen mijn interesse voor digital marketing en business intelligence.
In mijn vrije tijd probeer ik zoveel mogelijk verschillende dingen te doen en te leren. Zo zie je me vaak lopen in de parken van Antwerpen, hier en daar een museum bezoeken, me verdiepen in een goed boek of rond vrienden. Ook houd ik me ook al te graag up-to-date met de laatste (technologische) nieuwigheden.
| LinkedIn
Dit E-mail adres wordt beschermd tegen spambots. U moet JavaScript geactiveerd hebben om het te kunnen zien.