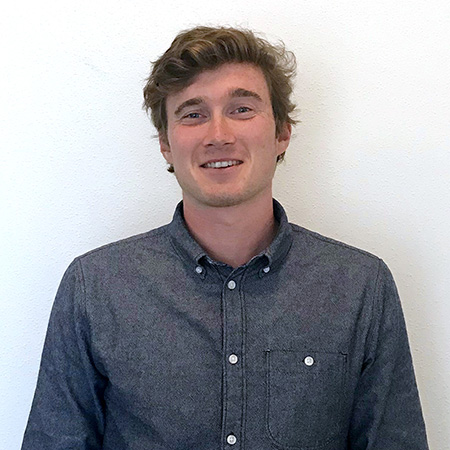 Julien De Visscher is momenteel Senior eBusiness Consultant bij Semetis. In 2014 behaalde hij zijn master diploma Management aan de Solvay Brussels School of Economics and Management (ULB) met grote onderscheiding. Ook studeerde hij gedurende 6 maanden bij de BI Norwegian Business School te Oslo, Noorwegen, in het kader van het Erasmus-programma.
Zijn passie voor innovatie, technologie, marketing en entrepreneurship leidde hem ertoe zijn carrière te starten bij Semetis als eBusiness Analyst. Tijdens deze periode verwierf hij een bijzondere kennis en know­how op het gebied van Digital Advertising and Digital Business Intelligence. Deze ervaring heeft hem ervan overtuigd dat iedere klant een specifieke digitale strategie nodig heeft op maat van diens sector.
Julien heeft de volledige leiding over grotere klanten en projecten in verschillende industrieën, bijvoorbeeld: retail, assurance en entertainment, op zowel nationaal als internationaal niveau. Als Senior eBusiness Consultant verfijn hij zijn kennis en begeleid hij zijn klanten vanuit een strategisch standpunt. Hij maakt ook deel uit van het interne team dat Digital Business Intelligence diensten ontwikkelt binnen Semetis. Tenslotte creëerde hij mee het Semetis technology team dat als doel heeft om tools en technologieën te ontwikkelen en te delen die waardevol zijn voor Semetis klanten.
Julien spreekt vloeiend Frans, Engels en Nederlands.
Naast zijn professionele activiteiten spendeert Julien veel tijd aan een aantal sporten zoals voetbal, badminton, tennis, hardlopen, etc. Bovendien is Julien ook dol op extreme sporten zoals skiën, snowboarden, surfen of wakeboarden. Sinds enkele jaren is hij ook ski-instructeur.
| LinkedIn
Dit E-mail adres wordt beschermd tegen spambots. U moet JavaScript geactiveerd hebben om het te kunnen zien.