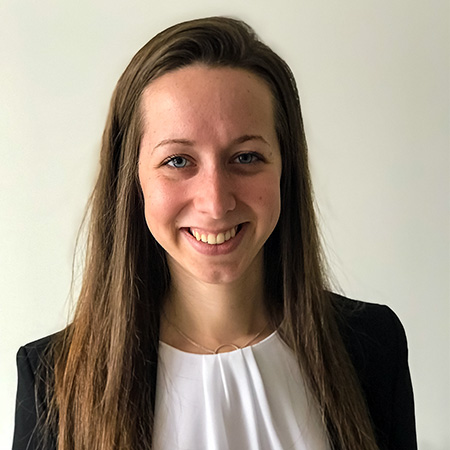 Justine Heeren werkt momenteel als Senior eBusiness Consultant voor Semetis. In 2016 behaalde ze haar diploma Handelsingenieur met grote onderscheiding aan Louvain School of Management. Tijdens haar masteropleiding kreeg ze de kans om op uitwisseling te vertrekken richting Seoul, in Zuid-Korea, waar ze gedurende 5 maanden studeerde aan de Universiteit van Yonsei. Toen ontdekte ze voor het eerst Azië en werd meteen verliefd op de Aziatische cultuur, hun tradities en de heerlijke culinaire gerechten.
Businesswise, startte Justine haar carrière bij L'Oréal als Business Analyst in de divisie Consumer Products. Na één jaar werkervaring bij de Cosmetica gigant, besloot ze een nieuw avontuur te starten in de snel groeiende digitale wereld. Semetis betekende voor Justine de perfecte balans tussen digitale marketing en data analysis.
Begonnen als Analyst, evolueerde ze naar Consultant en vervolgens naar Senior Consultant, met een steeds belangrijkere rol in het begeleiden van haar klanten vanuit een digitaal strategisch oogpunt. Dankzij een gediversifieerd klantenbestand, van start-ups tot internationale klanten, heeft ze een sterke expertise met Digital Advertising en Digital Business Intelligence in verschillende sectoren.
Naast business en data, is ze een echte foodie en houdt ze van het ontdekken van lekkere restaurantjes en brunch gelegenheden in het Brusselse, maar ook in het buitenland wanneer ze op vakantie of op city-trip gaat.
| LinkedIn
Dit E-mail adres wordt beschermd tegen spambots. U moet JavaScript geactiveerd hebben om het te kunnen zien.