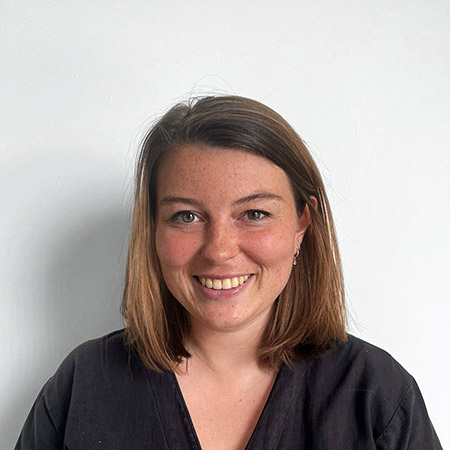 Lisa werkt sinds augustus 2021 als eBusiness Analyst bij Semetis.
Lisa behaalde eerst een bachelor in Communicatiemanagement aan de Erasmushogeschool Brussel. In de loop van deze opleiding zette ze haar eerste concrete stappen in de communicatie- en marketingwereld tijdens twee stages bij marketingbureaus. In het laatste jaar van deze bachelor studeerde ze een semester in Sofia, Bulgarije, waar ze lessen uit de Master Massacommunicatie volgde. Wanneer ze geen les had ontdekte ze samen met haar internationale vrienden de Oost-Europese regio en cultuur.
Na haar bachelor besloot Lisa voor een extra uitdaging te gaan en een masteropleiding Meertalige Communicatie met als specialisatie internationale relaties te starten aan de Université Libre de Bruxelles. Op deze manier behaalde ze een bachelor in het Nederlands en een Master in het Frans, waardoor ze kan terugvallen op een sterke kennis van beide landstalen, alsook het Engels dankzij haar studies in het buitenland. Tijdens deze masteropleiding breidde ze haar professionele ervaring uit met een derde stage, deze keer op de marketing- en communicatieafdeling van een internationale ngo, waar ze ook na de stage bleef werken als student.
Haar vrije tijd spendeert Lisa graag met vrienden en familie. Ze ontdekt graag nieuwe dingen door op uitstap te gaan in het binnen- en buitenland. Wanneer ze thuis is houdt Lisa er van uitgebreid te koken of zich te verliezen in een goed boek. Om in conditie te blijven gaat ze graag af en toe lopen of volgt ze een pilatesles.
| LinkedIn
Dit E-mail adres wordt beschermd tegen spambots. U moet JavaScript geactiveerd hebben om het te kunnen zien.