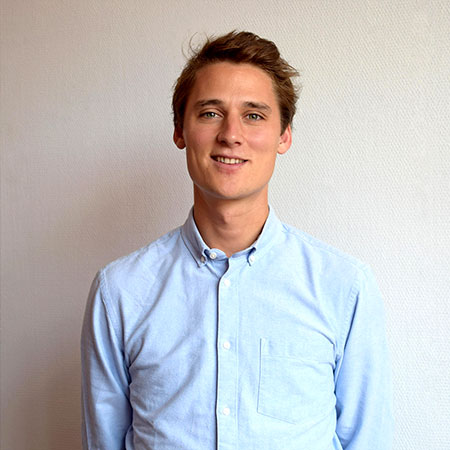 Mathieu Van Wylick is nu eBusiness Senior Consultant bij Semetis. In 2013 behaalde hij met onderscheiding zijn master in Business Management, oriëntatie marketing, aan het ICHEC Brussels Management School. Mathieu combineerde deze studies met een Erasmus in Madrid (Universiteit Alfonso X el Sabio) en Lima (ESAN Universiteit).
Na een stage als marketing assistent bij EXKi, heeft Mathieu ook als Sales & Account Manager gewerkt bij idweaver. In 2014 besloot hij te starten bij Semetis als eBusiness Analist. Gedurende deze period heeft hij veel geleerd over Digital Business Intelligence and Digital Advertising.
Van eBusiness Analyst to eBusiness Consultant werd hij lead op belangrijke klanten actief in auto, retail en veiligheid industrie. Als lid van Semetis Digital Advertising Team helpt hij het agentschap om kennis te ontwikkelen en vooral om dit kennis te verspreiden naar de team. In de zomer of 2017 evolueerde hij naar de positie of eBusiness Senior Consultant. Dit heeft het hem toegestaan om betrokken te worden - onder andere - in de onboarding van nieuwe eBusiness Consultants. Hij is ook nog bezig met de rekrutering van nieuwe eBusiness Analysts.
Mathieu spreekt vloeiend Frans, Engels, Nederlands en Spaans.
Naast zijn professionele activiteiten besteedt Mathieu veel tijd om verschillende sporten te beoefenen: voetbal, tennis, hardlopen, trekking, etc.. Mathieu iso ok een ervaren rijziger met verleden trips in Noord-Amerika, Zuid-Amerika, Afrika, Europa en Australië. Volgende bestemming: Azië.
| LinkedIn
Dit E-mail adres wordt beschermd tegen spambots. U moet JavaScript geactiveerd hebben om het te kunnen zien.